Sustainable Development Goals
A unique, multi-layered initiative, our SDG campaign combines a creative mix of ingredients: the interpretive power of art, the knowledge and resources of our local academic communities, the strong will of corporate and individuals sponsors and more. This combined with the financial contributions to local nonprofit organizations, truly exemplifies the shared goals within our city, and the community who supports us.
The United Nations Sustainable Development Goals (SDG) Project calls attention to crucial sustainability issues with a timeline to make significant progress by 2030. GPA and local partners have created a comprehensive set of public artworks to raise awareness of these 17 elemental goals. But the project's impact goes beyond the art.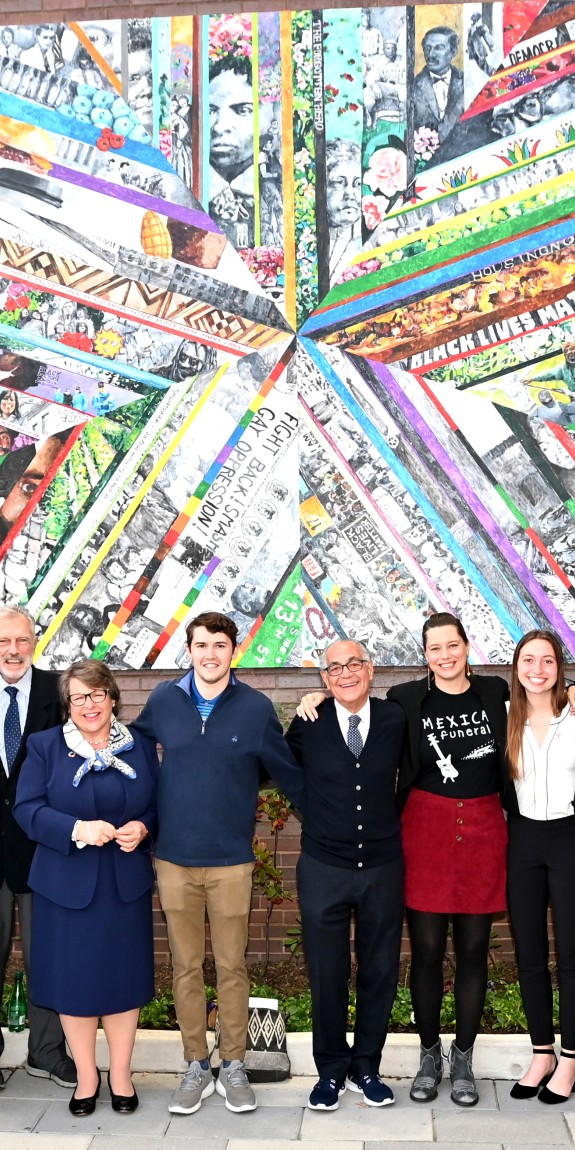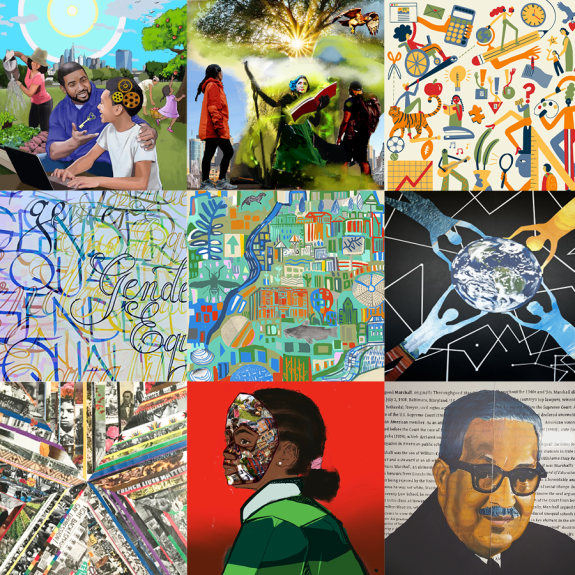 More Than Just Public Art
GPA and colleagues designed the project to have an impact beyond the visual aspect of the artwork. Each SDG installation is a collaboration between GPA, artists, sponsors, and nonprofit grant recipients.
The SDG Mural Project provides opportunities for outstanding artists to create relevant works on public display.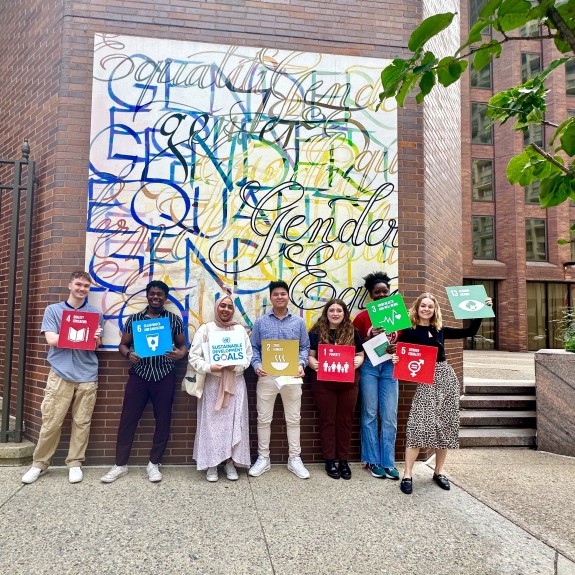 More Than Just Public Art
Beyond the dynamic art, the endeavor also provides grant money in the amount of $3,000 to local nonprofits and educational institutions doing related work. Each chosen grantee receives increased visibility of their work thanks to local news broadcasts.
This grant also brings forth a broader educational opportunity for the public, allowing Philadelphia residents to be acculturated on the importance of Sustainable Development in a variety of forms each time they pass a mural. Over the course of numerous unveilings, students have read poetry and performed music and dances, prominent public officials have spoke on the progress of the goals, residents and professionals from different sectors have had the opportunity to network, and artists have offered a view of their own creative vision for sustainability.
How does our SDG Campaign Work?
Philadelphia walls will deliver SDG Goal Messaging:
The awareness-raising facet of this campaign will lead the way for other elements. Over the course of three years, beautiful works of mural arts are painted at strategic locations across the city. Each one will be an original work of art, painted by a prominent Philadelphia artist. Philadelphia will become an art gallery, devoted to the Sustainable Development Goal movement.
Sponsors:
Sponsors of the paintings will enjoy the distinction of being identified with a goal, and enabling great art!
Sponsorship fees will be donated to a nonprofit organization doing the real work of a particular SDG goal. The campaign will give greater visibility to these nonprofits and provide example-setting funding.
Hosting sites:
Hosting sites will be admired for displaying the canvasses at their locations, and university-led research projects will accompany each SDG project.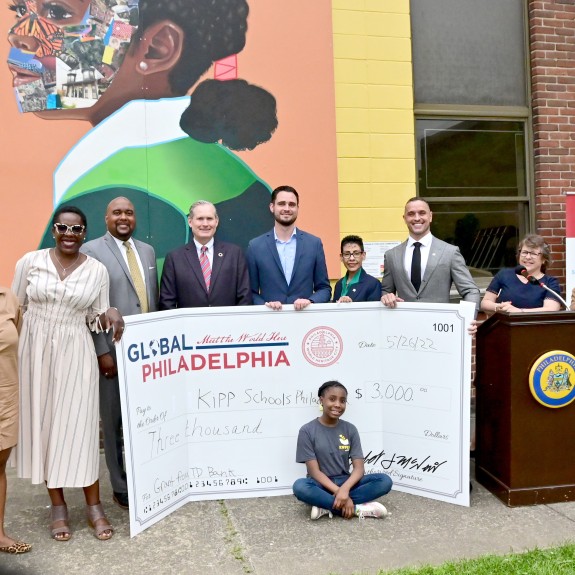 GPA's Role
GPA initiated the program in 2020, deciding early to accompany each work with relevant grant awards to community groups and nonprofits.
Our role is to find sponsors and raise public awareness about these essential seventeen goals. After securing funding, we connect the sponsors, artists, and local nonprofits and businesses that embodied a particular goal, and then worked to activate it within that community.
GPA aligns the grant money with relevant organizations that are active in their communities and committed to sustainability. GPA interns and staffers work closely with partners to push each deliverable to completion.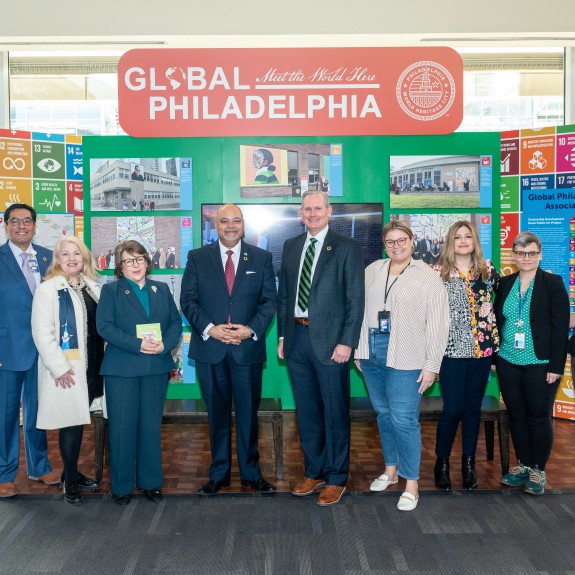 GPA's Role
As each mural reaches its reveal date, we then promote the new, issue-driven artwork with press releases, our social media presence, online newsletters, walking tours, and meet and greets with the artists.
GPA is grateful for the opportunity to do meaningful work with many partners from Philadelphia's impressive communities of artists, philanthropists, leaders, educators, and activists.