World Heritage City Connections and Collaborations
The success of the World Heritage City project has sparked international connections and collaborations for Philadelphia, boosting our global profile and offering new opportunities for residents.
Working with other World Heritage Cities and the Organization of World Heritage Cities over the last eight years, we've shared and learned more about sustainability, preservation, and even offered aid to a heritage city caught in a war.
Supporting Ukrainian Heritage
Sometimes it means Philadelphians reaching out, just to help. With the world's attention on the fate of Ukraine in 2022, the Global Philadelphia Association donated just over $16,000 dollars to support preservation efforts in Lviv, a fellow World Heritage City.
"GPA is proud to support the World Heritage City of Lviv in Ukraine. As the war in Ukraine continues, Philadelphia and GPA stand in solidarity with the citizens of Ukraine as they strive for peace and justice in their nation," said GPA President Zabeth Teelucksingh.
The war in Ukraine has challenged the democracy of Ukraine and disrupted the preservation of historical sites and heritage. With this contribution, Philadelphia, home to one of the largest Ukrainian population in the United States, supports preservation efforts in Ukraine, home to seven World Heritage Sites.
"Your help is a significant contribution to our city, which will be used to meet the current needs of the city as well as the needs of internally displaced people," said the Bureau of Foreign Cooperation in Lviv. "We are grateful for your support!"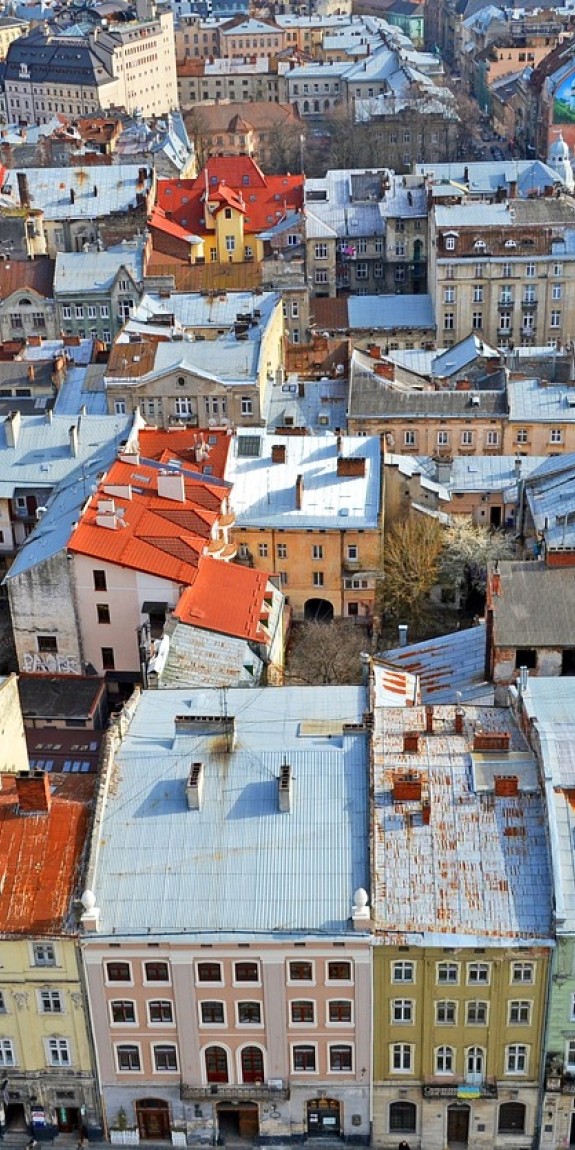 Working Towards Sustainable Cities
Global Philadelphia Association led a 2022 delegation of Philadelphia representatives to Quebec City, Quebec, for the 16th World Congress of the Organization of World Heritage Cities (OWHC).
"Being there for the first time was a wonderful opportunity to connect with folks around culture. We had the opportunity to talk with important leaders and decision-makers," said Netanel Portier, Director of Philadelphia's Mural Arts Institute.
GPA organized a large Philadelphia delegation of local leaders committing to historical preservation:
Michael Norris, Carpenter's Hall
Cynthia Macleod, Independence National Historic Park
Michael Newmius, Visit Philly
Zabeth Teelucksingh, Global Philadelphia Association
Sheila Hess, City Representative
Margaret Hughes, Office of the City Representative
The theme for the World Congress: Enhancing Livability in World Heritage Cities. International delegations discussed climate change, urban development, and the future of World Heritage Cities.
At the conference, the OWHC unveiled its New Urban Project to support cities implementing sustainable urban policies by enhancing their heritage efforts. Teelucksingh noted some needed developments, including transforming public spaces, improving residential areas, evolving mobility in cities, and adapting preexisting heritages.
"It is clear that GPA had been cultivating the OWHC relationship before we arrived at the conference," said Michael Newmuis, Chief of Staff at Visit Philly.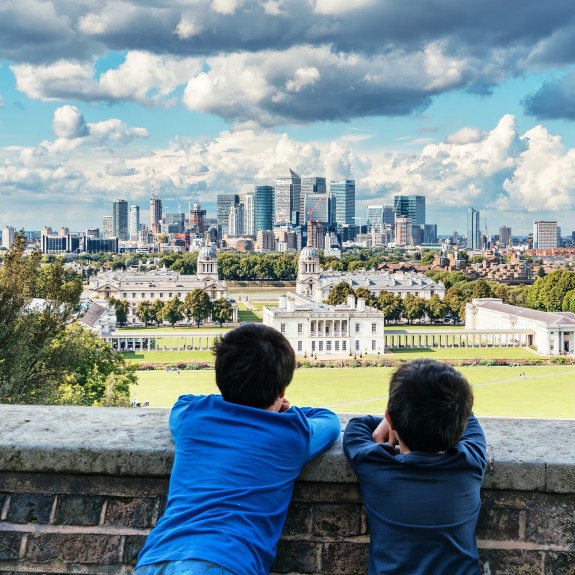 "There are more opportunities for people in Philadelphia to learn from the OWHC and to be engaged with what they are doing in Europe."
- Margaret Hughes,
Deputy City Representative of Philadelphia
Bethlehem Church Site Reaches Across the Globe
Are you ready to think outside the box? What about across the globe?
GPA has supported The Moravian Church Settlement in Bethlehem, PA and Historic Bethlehem, once again making history part of an inspiring and unusual project. The local site is nominated with three other Moravian settlements in Europe to become a multinational World Heritage Site.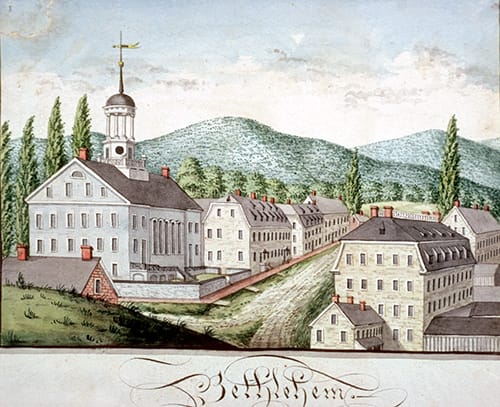 The nomination includes Historic Moravian Church Settlements in Bethlehem, Herrnhut, Germany, and Gracehill, Northern Ireland/United Kingdom. If successful, these sites will join with Christiansfeld, Denmark, designated a World Heritage Site in 2015.  The churches will become a single World Heritage Site. This is the first multinational nomination for the United States.
This nomination will spark a wave of tourism to the Philadelphia region, ultimately boosting economic revenue for the city and creating a positive national image that can serve as an example of historical preservation. 
Sharing Heritage Knowledge With San Antonio
As part of a select group, World Heritage Cities don't stand alone. So when San Antonio, Texas, joined Philadelphia as a U.S. World Heritage City, the two sites didn't take long to establish a working relationship.
The Organization of World Heritage Cities (OWHC) provided a grant for GPA's former World Heritage Program Manager, Melissa Stevens, to share information and explore opportunities for collaboration.
The OWHC grant aims to strengthen the relationship between Philadelphia and San Antonio, facilitate information-sharing between the two cities, and develop solidarity among its member cities.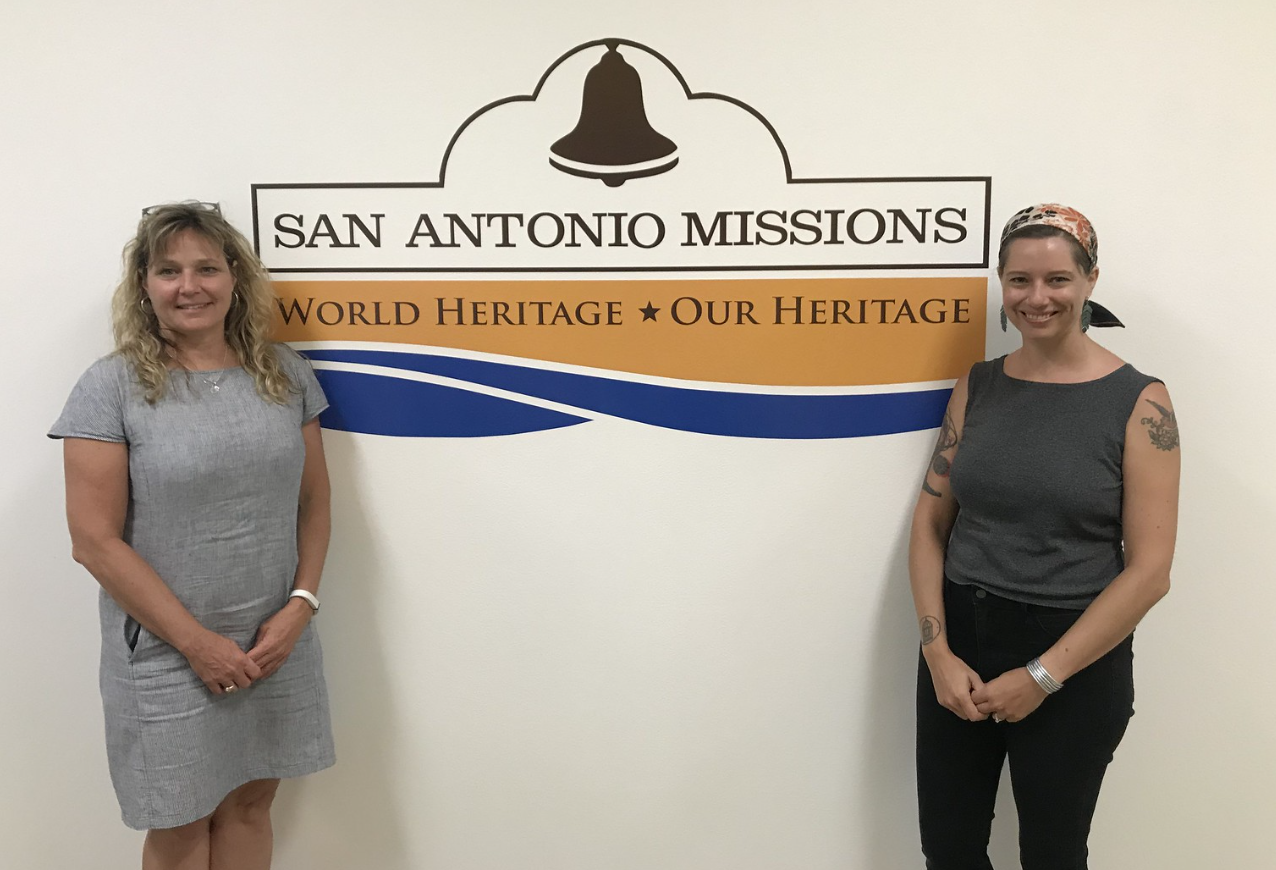 Stevens shared her Philadelphia heritage knowledge while learning how San Antonio celebrates World Heritage and communicates its heritage to visitors and residents.
She met with Colleen Swain, Director of the San Antonio World Heritage Office, and discussed tourism, public education, and heritage representation with heritage officials.
Stevens also met with community groups and organizations such as Visit San Antonio, the National Park Service, Mission Heritage Partners, the Alamo, and American Indians in Texas at the Spanish Colonial Missions.
The visit established a solid working relationship between America's first two World Heritage Cities.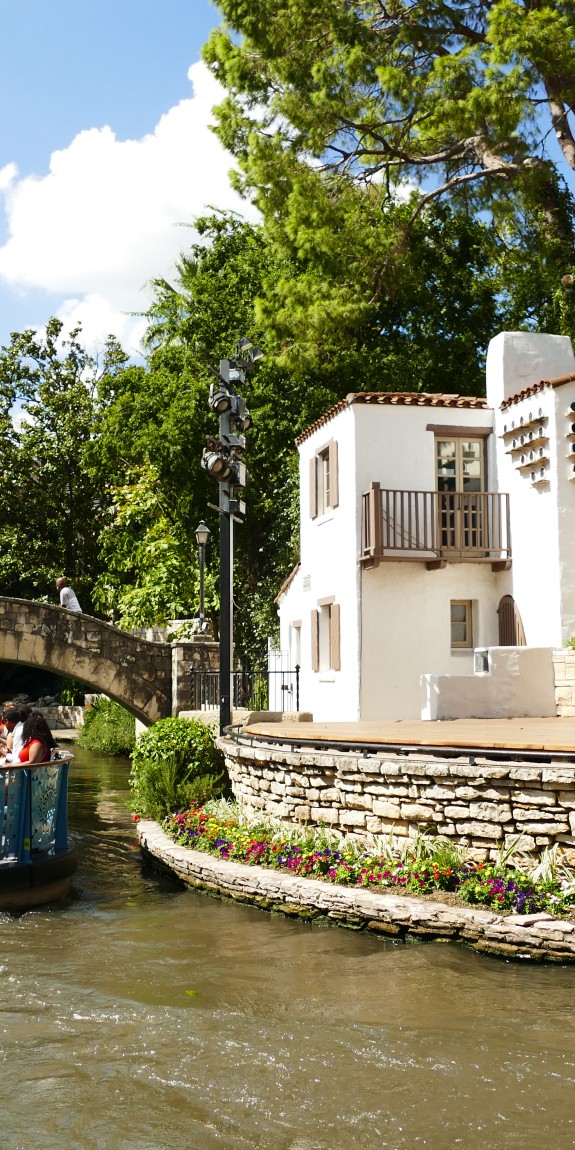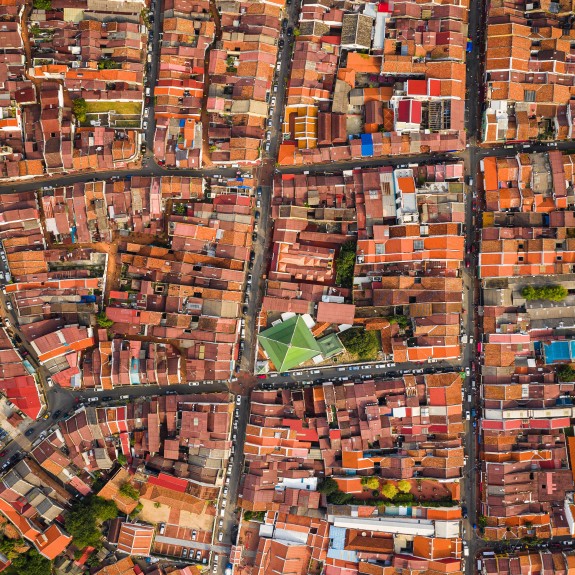 Sharing GPA's Social Media Wealth
It is incumbent on us to use today's communication tools to give historical cities a voice. With that in mind, GPA's former Social Media Editor Daniel Ortiz taught a seminar at the Organization of World Heritage Cities annual World Congress.
GPA has successfully leveraged social media across multiple platforms, expanding our social profile each year and improving the global positioning of Philadelphia. A robust social media strategy creates value, accelerates preservation funding, and builds strong community connections
By establishing a consistent, positive presence, heritage organizations can earn trust and provide servant leadership to their local partners and governments. For example, GPA was a key messaging partner for the Philadelphia Dept of Public Health during the COVID crisis. Every week, followers have the opportunity to explore events posted on GPA channels, connecting Philadelphians to international food festivals, business conferences with local leaders, film screenings in different languages, and holiday celebrations.
Follow our social media channels to stay connected to the world.
In a world where communication is key, Global Philadelphia Association seeks to be the glue that holds all of the city's valuable resources, organizations, people, and businesses together, ultimately building a network that thrives on interconnectivity.