Are you passionate about Philadelphia and all that our amazing region has to offer? Are you also curious about international affairs and possess a global consciousness? Combine your passions and join us at Global Philadelphia Association. We are currently hiring interns/volunteers to be actively involved in helping us represent Philadelphia as a global city and raising its profile.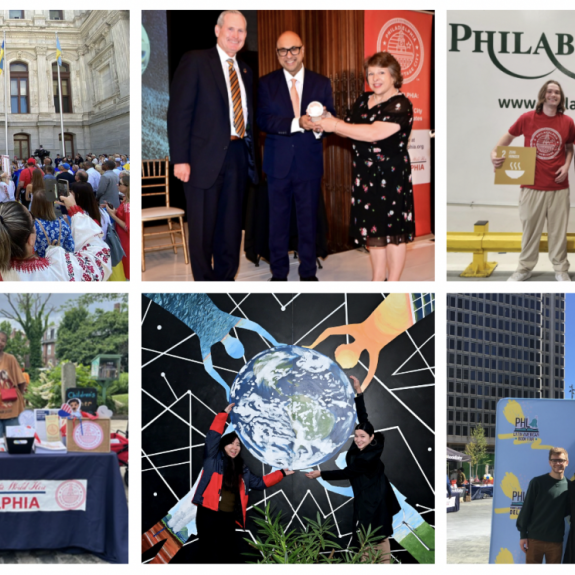 Global Philadelphia Association (GPA) was created to assist — and to encourage greater interaction among — the many organizations and people who are engaged in one form or other of international activity in the Greater Philadelphia region. Our interns have the opportunity to collaborate with our member and partner organizations, universities, and corporations to achieve this goal.
What are the benefits of an working at GPA? We are a small nonprofit organization so our interns truly have a seat at the table to help drive and support GPA's organizational goals. The GPA team encourages our interns' creativity to amplify all that our region has to offer and to engage and educate communities around what it means to be the first "World Heritage City." Candidates will also sharpen the skills needed to work in a professional environment and make valuable connections.
1. Marketing and Business Development Intern
In this role, candidates will support GPA's marketing strategy and business development goals. Responsibilities include:
Generate and post content for GPA's social media channels (Facebook, Instagram, Twitter, YouTube, Flickr) and create digital media reports to track engagement progress
Assist with the creation of flyers, infographics, and other marketing collateral to promote and support GPA's programs
Attend and report on local events, and represent GPA in the community
Assist with market analysis and research, including supporting the development of grant proposals
Post events and news to the GPA website
Assist with identifying new member prospects and recruit them to the association
Other duties as assigned
2. Emerging International Journalism Intern (EIJP)
Our Emerging International Journalism program acts as a training ground and platform for new voices on international topics connected to the Philadelphia region. Candidates in this role write stories about GPA's members and the globally-focused work being done in the city of Philadelphia. Individuals in this role must have excellent writing and proofreading skills. Additional responsibilities include:
Interview senior leaders from companies and organizations with a global profile in the Philadelphia region (some interviews will be conducted via phone and others in-person)
Assist with development of editorial calendars
Provide communication support and outreach to key international partners, as requested
Contribute to GPA's media campaigns, including drafting press releases
Support writing and editing work associated with any special projects, including grant-funded materials and other organizational collateral
Complete other editorial-related duties as assigned
3. Heritage Education Intern
Education interns support the work of the World Heritage Education Program. We produce educational materials, conduct teacher workshops, facilitate student programs, and manage the Online Heritage Education Resource Center (LearnPhillyHeritage.org). Individuals in this role should have a background or training in K-12 education, and those familiar with Philadelphia area educational programs, organizations, and resources or those with training in research methods are especially encouraged to apply.
Additional responsibilities include:
Research and post heritage education resources on the Online Heritage Education Resource Center (LearnPhillyHeritage.org)
Support teacher engagement and outreach activities including workshops, trainings, education fairs, and school-based programs
Assist with research on program outcomes (survey development, administration, and evaluation)
Support writing and editing work associated with any education projects, including grant-funded materials and other organizational collateral
Other duties as assigned
4. SDG Project Management Fellowship
In this role, SDG interns will help support GPA's continuous growing Sustainable Development Goals projects campaign. Intern will help bring awareness to the Sustainable Development Goals through a 3-year public art project, and will be working as an assistant project manager
Responsibilities include:
Researching and applying for grants and sponsorship opportunities to fund artworks.
Interfacing and building relationships with these sponsors throughout the implementation of the project
Assisting in the creation of a database of possible sponsors and supporters in our city.
Managing and working with sponsors and Mural Arts Project to facilitate logistical aspects of the project (art creation, invoicing, relationship building, etc.)
5. Law/Document Intern
In this role it is important to have strong verbal and written skills. Law and document interns will gain valuable experience dealing with grants and legal documents.
Responsibilities include:
Scanning and compiling signed loan documents for funding.
Properly organize and sort loan documents.
Track and update the corporate entity management program with any changes.
Assist with regulatory-compliance filings, and Insurance topic-related and other relevant legal research
6. Events Intern
In this role you will help GPA not only run their yearly events but also help provide awareness for member organization events.
Responsibilities include:
Attending and writing about GPA hosted and partnered events.
Helping promote member organization events on GPA website.
Conducting market research for events while also possibly creating poster/images for events.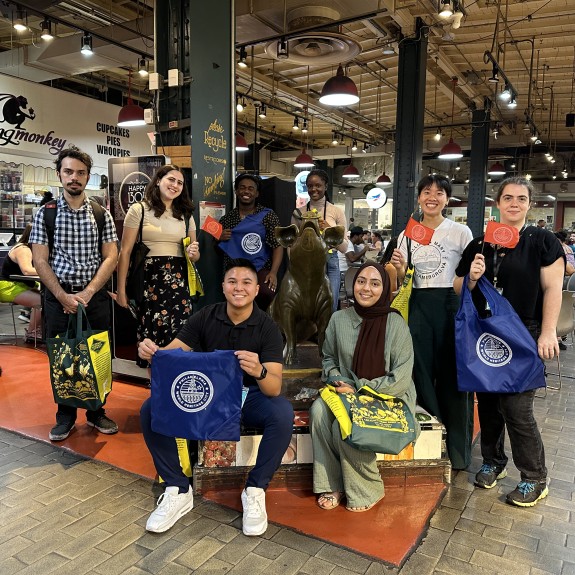 Requirements for candidates in all roles:
Strong verbal and written communication skills
Must be detail-oriented
Ability to prioritize, multi-task, and meet deadlines
Have good organizational skills
Have basic web and social media knowledge
Proficiency in Microsoft Word, Excel
Ability to work independently and as part of a team
These positions are unpaid internships with a $50 monthly travel stipend. Internships are offered year round and we require a minimum three-month stay with a 15 to 20-hour weekly time commitment.
Our interns will join the GPA staff in our Center City offices for a minimum of two days a week. Must have availability on Wednesdays.
How to Apply
Email an application, along with a copy of your resume, to Sylta Cubranich, Office Manager, at [email protected].
If your skills are aligned with one of our open positions, we will schedule an interview.