International Day of Monuments & Sites
International Day of Monuments and Sites is celebrated annually all over the world on April 18th as a way to honor heritage, diversity, community, and the environment.
GPA works tirelessly to promote Philadelphia's staggering 67 National Historic Landmarks by creating an easily accessible map for tourism and heritage interests. GPA has formed a community within the city's 67 National Historic Landmarks, offering members, city residents, and tourists alike to learn about cultural heritage and all of the hidden gems of our World Heritage City.
A community has taken root within the network of the 67 NHLs, with Global Philadelphia there to organize events, tours, SDG partnerships, and educational opportunities in our Learn Philly Heritage program. IDMS is a day for all of these NHLs to come together and acculturate the Philadelphia community.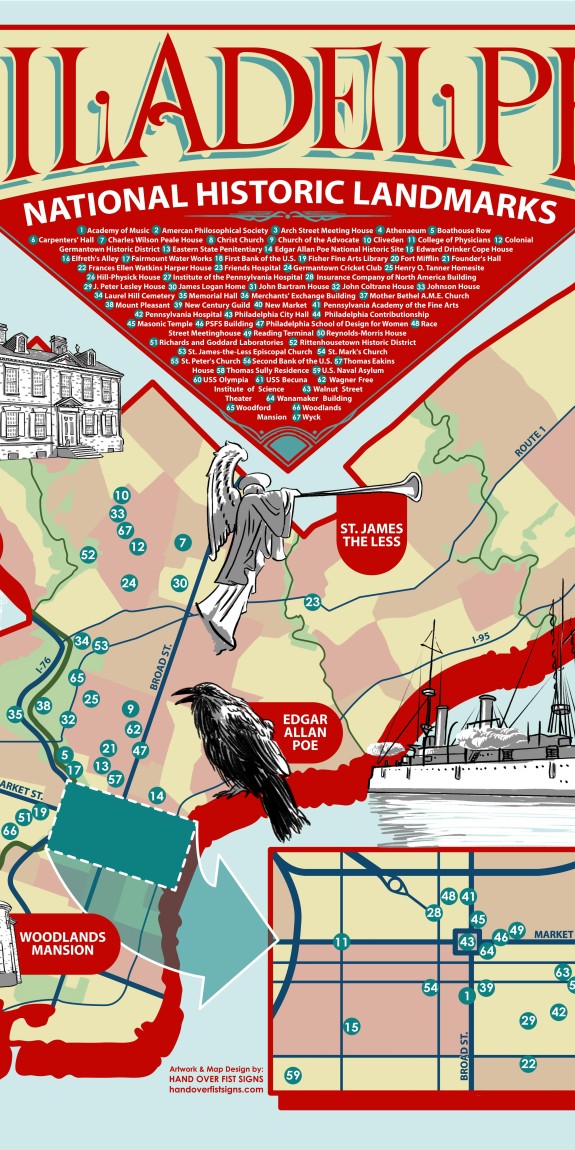 Participating NHLs from IDMS 2023
Old City / Center City:
Reading Terminal Market
The Atheneum
Hill-Physic House
The Masonic Temple
---
Germantown:
Cliveden
Stenton
Historic Rittenhouse Town
---
North Philadelphia:
Girard College
Wagner Free Institute
Henry O Tanner Family House
Historic Church of the Advocate
John Coletrane House
Stay tuned for more information about IDMS 2024!
Prepare for 2024 by learning more about the events, webinars, tours, and classes that took place during IDMS 2023?