World Heritage Week is a celebration of the World Heritage City Designation of Philadelphia. The last Thursday of May is set as World Heritage Day by the city council.
In 2016, Mayor Jim Kenney created Philadelphia World Heritage Day on the last Thursday of May to celebrate Philadelphia's World Heritage City Designation. Today, we celebrate World Heritage Week with a selection of events to highlight Philadelphia's international heritages and communities.
This week is a collaborative celebration featuring valued community partners, the Office of the City Representative, and GPA-hosted events.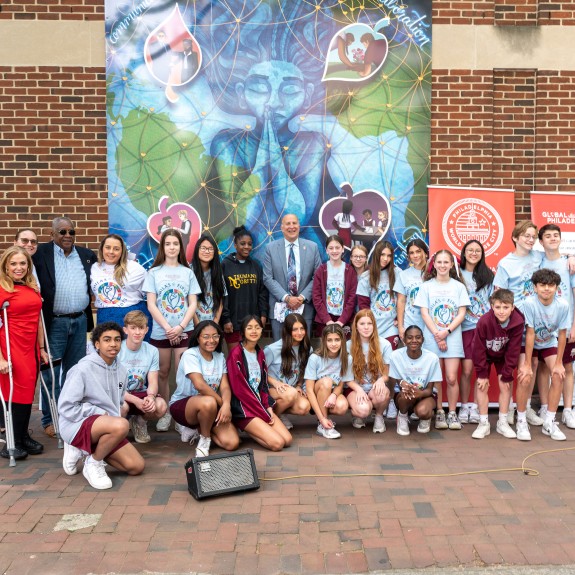 Featured Event: Sustainable Development Goal Unveiling - Partnership for the Goals
GPA and St. Mary Interparochial School worked together to debut the artwork of Isabelle Cress which highlights SDG 17: Partnership for the Goals. Additionally, this event kicked off GPA's celebrations for World Heritage Week, and occured in conjunction with the 21st annual St. Mary annual Walkathon.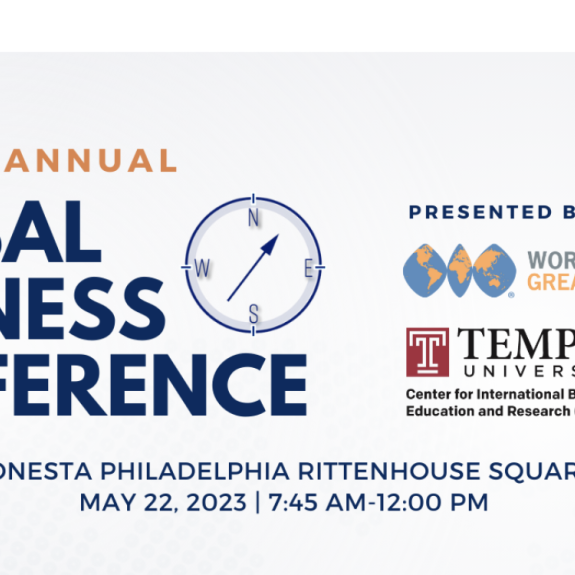 The 19th Annual Global Business Conference
The World Trade Center of Greater Philadelphia (WTCGP) and the Temple University Center for International Business Education and Research (CIBER) proudly presented the 19th Annual Global Business Conference (GBC). The latest insights and strategies for success from industry-leading experts in the fields of exporting, world finance, energy supply, fluctuating international markets, global expansion and more were presented – all tailored for businesses based in Southeastern PA and South Jersey.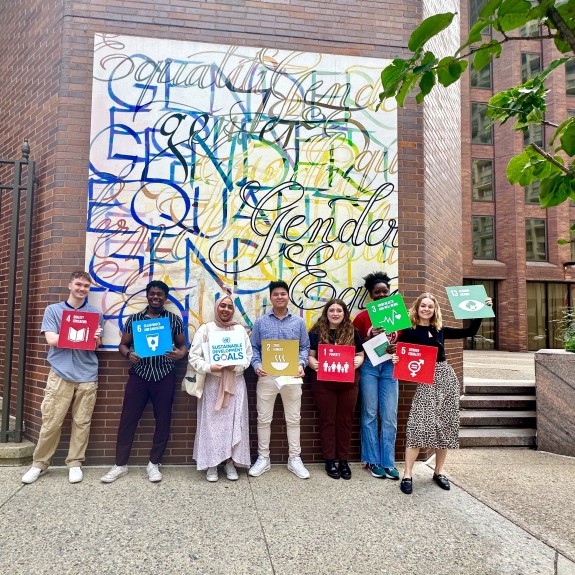 Sustainable Development Goals Mural Walking Tour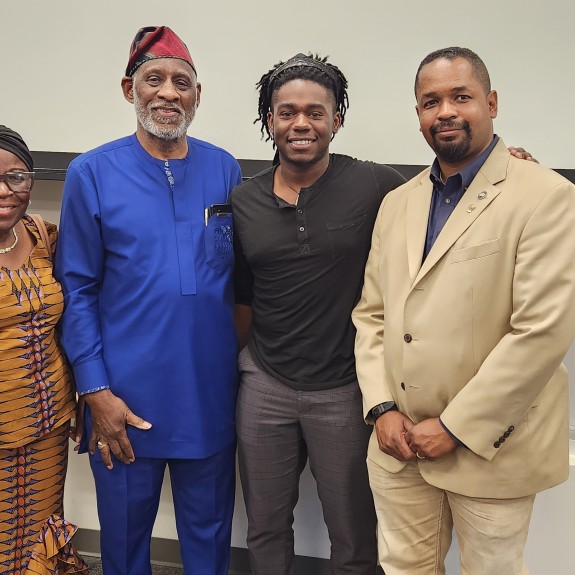 African Liberation Day Discussion Panel with ACANA
African Liberation Day was originally created in 1963 by the Organization of African Unity (OAU), on May 25 and is celebrated around the world. Dr. Molefi K. Asante spoke on the Historic Importance of African Liberation Day and its Creation. Ambassador Dr. Robin R. Sanders spoke on Digitization and its Impact on Trade and Commerce Across Africa.
Revolution Remix
Revolution Remix has sought to change the vision of Philadelphia and its history. At this event, we walked down streets you may have walked before and visited sites you may have visited before, but the stories we tell are stories you've never heard. Starting at the Liberty Bell and ending at Race Street Pier on the banks of the Delaware River, Revolution Remix shares stories of South Asians in Philadelphia from the 1780s to the present day.

---
Jazz Cultural Voices
Helen teamed her quartet with a poet, a hip-hop artist/rapper, and an installation artist in a series of interdisciplinary events to celebrate the range and diversity of Asian American artistry.
Helen's 2021 Guggenheim Fellowship is being applied toward a mutli-movement composition for big band; one of the movements, "Wayne's World," won the 2022 BMI Charlie Parker Jazz Composition Prize.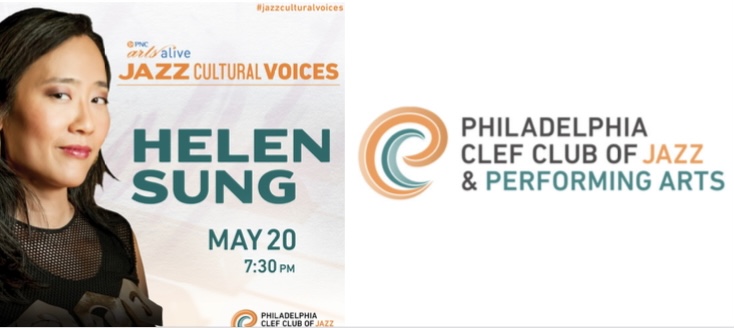 ---
Philadelphia Parks & Recreation Youth Soccer Clinic
Philadelphia Parks & Recreation has orchestrated a world class compilation of coaches, captains and players from the Philadelphia International Unity Cup soccer tournament to conduct a fun filled youth soccer clinic. Youth ages 4 to 14 years of age participated in skills and drills taught by some of our area's most talented athletes. All participants received soccer themed giveaways.
This event was held in partnership with Philadelphia250 and Philadelphia Parks and Recreation and took place at Franklin Square.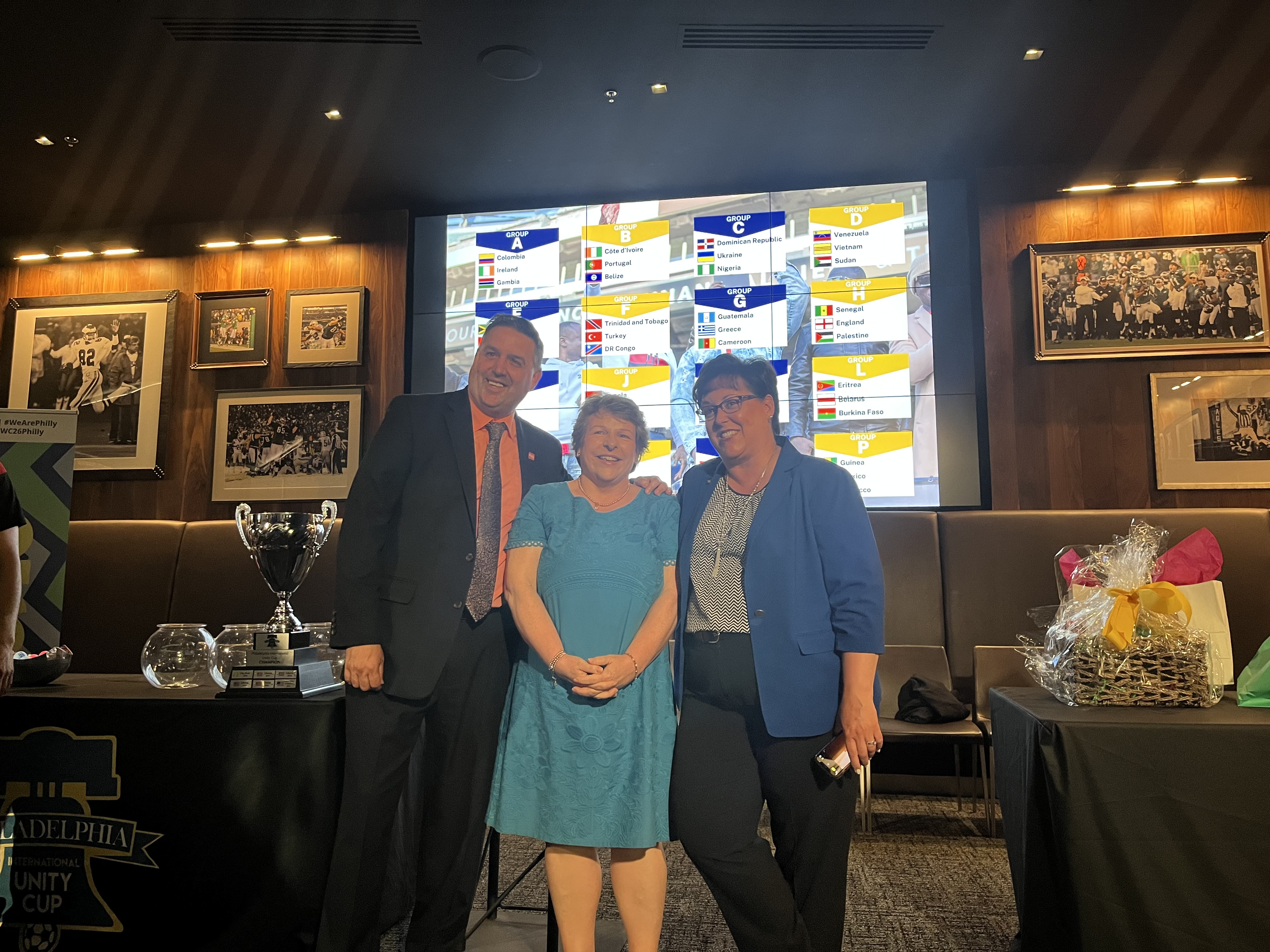 ---
Community Partner Event: Preservation Alliance, Schukilll River Walking Tour
The Association for Public Art (aPA) and the Preservation Alliance for Greater Philadelphia hosted a Schuylkill River walking tour in celebration of National Historic Preservation Month. This tour covered the changes and development along the lower Schuylkill River and the industrialization that followed in historical landmarks, and public art spanning the early 18th to the mid-19th century.