What is a Globy? The Globy Award is a way to recognize outstanding individuals making a difference in Greater Philadelphia and beyond. It is an annual award recognizing Philadelphians who make significant contributions to education, journalism, heritage, culture, commerce, and other areas.  It's called a Globy for two reasons. One, it's from the Global Philadelphia Association, and two, it recognizes the kind of accomplishments that attract people from across the globe to our city.
Recognizing and celebrating our influential citizens builds Philadelphia's status as a global leader. Since their introduction in 2015, Globy Awards now grace the mantles of leaders in local politics, business, education, arts, nonprofits, heritage, and journalism.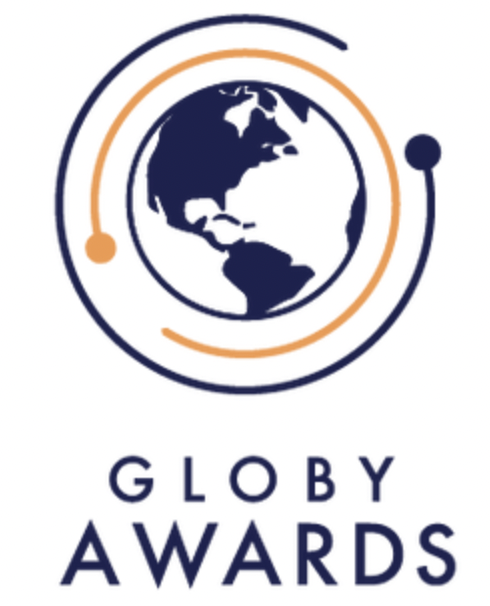 The annual Globy Awards is a night to celebrate, get inspired, and forge new bonds across communities. Proceeds from the event help support the work of the Global Philadelphia Association to raise the international profile of Greater Philadelphia.
2022 Globy Award Highlight Video
Take a look at our highlight video from last year's award ceremonies and learn more about the six award categories.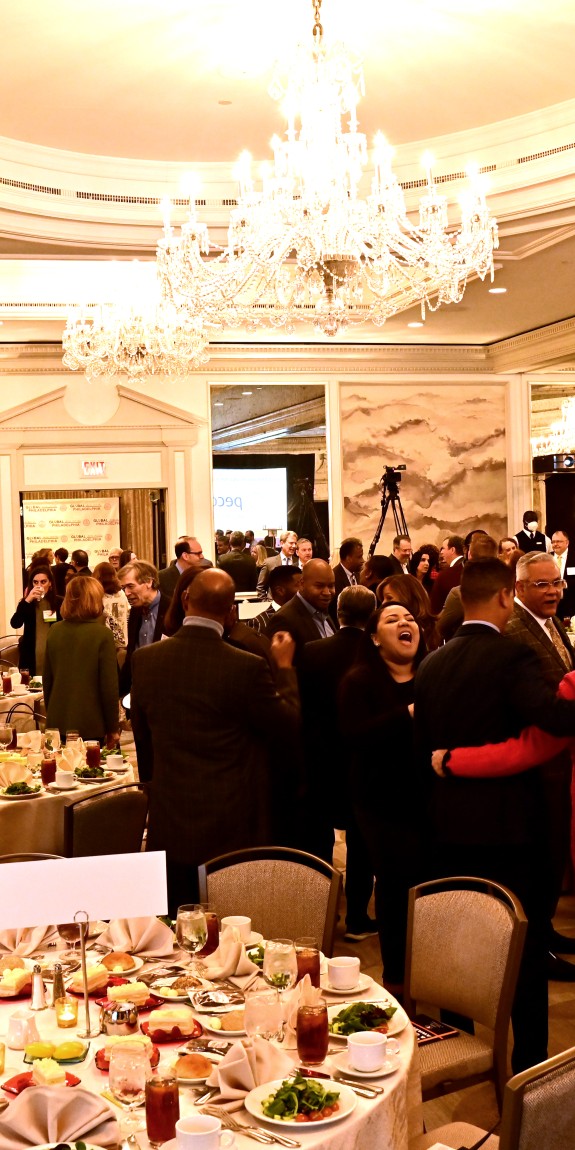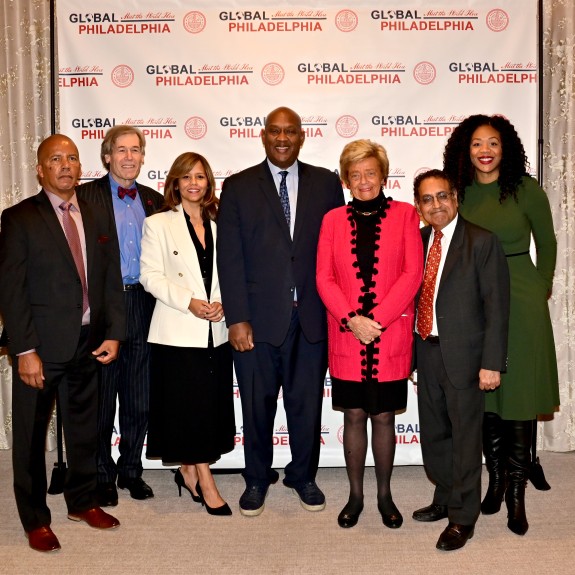 Award Categories
Education Leadership

Heritage and Preservation Leadership

Community Leadership

Corporate Leadership

Lifetime Achievement

Sustainable Development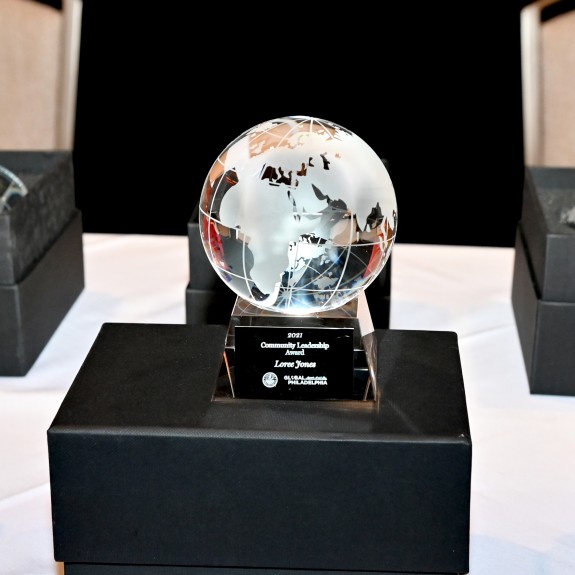 How does someone win a Globy?
GPA has organized a Globy Selection Committee of Philadelphia leaders and professionals who carefully evaluate each year's nominees and select the recipients. While most winners are Philadelphians, accomplished outsiders with deep local roots are also eligible, like Andrea Mitchell, who began her distinguished journalism career in Philadelphia.
The Globy itself is a significant statuette designed especially for GPA. Each little Globy is quite hefty, representing the heavyweight accomplishments of winners like MSNBC's Ali Velshi, Drexel University President John Fry, and Dr. Ala Stanford, Founder of The Black Doctors COVID-19 Consortium.
Globy Award Selection Committee
Tiffany Chang Lawson, Deloitte Consulting LLP
Christopher Chaplin, Consular Corps Association of Philadelphia
Kosh Daphtary, Chemtech 
Osagie Imasogie, Pheonix IP Ventures
Amid Ismail, Temple University 
Rob McNeill, Deloitte
Dianne Semingson, DLS International
John Smith, Global Philadelphia Association
Bill Sasso, Stradley Ronon Stevens & Young
Blane Stoddard, BFW Group
Zabeth Teelucksingh, Global Philadelphia Association
Omar Woodard, HRS Management
Harold Yaffe, Global Philadelphia Association
Svetlana Yazovskikh, Philadelphia Convention & Visitors Bureau 
---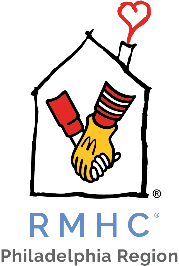 This year's charitable partner for the 2023 Globy Awards is Ronald McDonald House Charities.
RMHC will receive all donations given by attendees, and will be used to support families on their children's medical journeys.