Thessaloniki International Media Summer Academy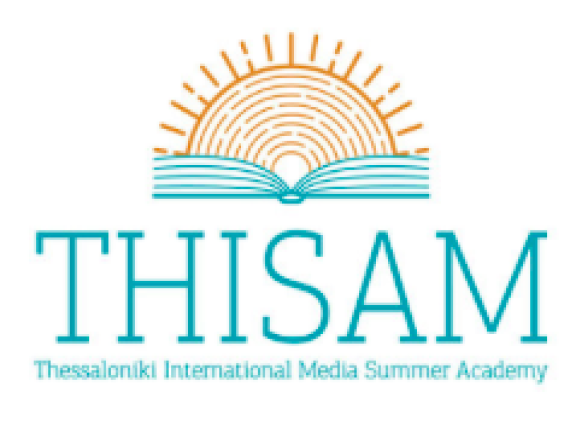 Each summer, THISAM brings together an impressive group of people passionate about journalism and its ability to influence positive change. Attendees include early career journalists, students, media entrepreneurs, scholars, leaders of NGO's and media industry leaders. It is the interactive nature of THISAM that makes it such an exciting opportunity for attendees, especially students who come from around the world to attend. Throughout the week innovative ideas are shared and new business strategies developed. Mentoring and advising happens across career-level. The focus is on creating a hands-on, interactive, interdisciplinary experience.
In 6th Thessaloniki International Media Summer Academy, the theme is "New Trends in Media and Journalism". How can the crisis of the pandemic be turned into an opportunity to strengthen journalism and communication? What is the viability of news outlets in a de-centralized social media news environment? How can trust in journalism and journalists be strengthened? Will new communication methods such as artificial intelligence, augmented reality, and virtual reality simply facilitate the flow of misinformation and disinformation? What are the opportunities presented by the concept of a metaverse? How can we assure that ethical issues of equity and sustainability are being addressed? What tangible steps can we take during our time at THISAM to make progress in these areas?
THISAM 2022 is sure to be an exciting opportunity for all in attendance.
Don't miss the chance to be part of an international event that will take place between 15-22 of July 2022.
Apply here.
---
About the city:
Thessaloniki is the second-largest city in Greece, the capital of the Macedonia region, and an important educational hub with 4 large scale institutions, among which Greece's largest university, the Aristotle University of Thessaloniki. It is considered Greece's cultural capital, renowned for its festivals, events and vibrant cultural life in general and has recently been ranked by National Geographic Travel in the top 10 Nightlife Cities. More importantly, it is also a city with a continuous 3,000 year old history; preserving relics of its Roman, Byzantine, Ottoman past and of its formerly dominant Jewish population. Many of its Byzantine churches and a whole district of the city in particular, are included in UNESCO's World Heritage list. For more information about the city's identity, as well as facts and figures please visit the Thessaloniki Convention Bureau's website.