Special Saturday help from IRS available without an appointment on April 9, 2022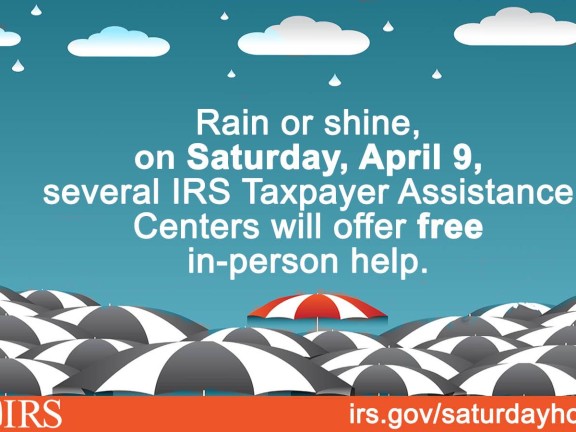 The Philadelphia Taxpayer Assistance Center is open Saturday April 9, 2022 from 9:00 a.m. to 4:00 p.m.
Many Taxpayer Assistance Centers will be open around the country this Saturday, April 9 for face-to-face help. This special Saturday help is available from 9 a.m. to 4 p.m., and no appointment is needed.
Normally, TACs are only open by appointment on weekdays. People can ask about reconciling advance Child Tax Credit or third round Economic Impact Payments or inquire about various other services available while at an IRS office. Foreign language interpreters will be available. Taxpayers can make payments by check or money order. The IRS will not accept cash during these events.
IRS Taxpayer Assistance Center
600 Arch St.
Philadelphia, PA 19106