Free Citizenship Classes at the Museum of the American Revolution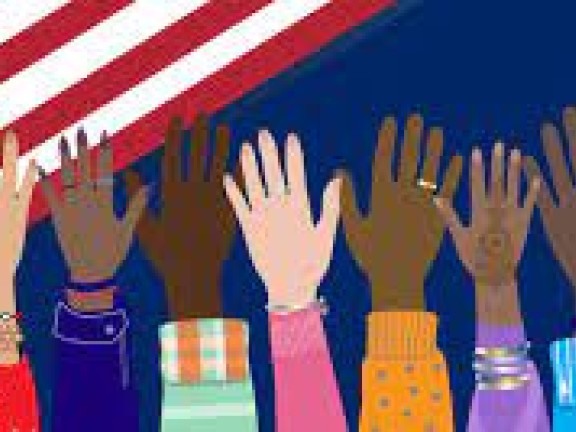 The Museum of the American Revolution's Citizenship Initiative supports Philadelphia's growing immigrant population pursuing American citizenship by helping these individuals prepare for the United States naturalization test. We welcome all immigrants and refugees to participate in our free citizenship classes.
Our course covers the naturalization exam's three key components: American Government, American History and Integrated Civics. Throughout the course, students interact with the historical objects, paintings and stories highlighted in the Museum galleries.
Registration for the Spring 2022 Citizenship Initiative is now closed. For early registration for the Fall 2022 course, please complete the registration form.
Registration form can be accessed here.
Additional information:
The course concludes with a special Citizenship Information Session presented by representatives from U.S. Citizenship and Immigration Services, HIAS/PA and Nationalities Service Center. These partner organizations will offer helpful resources on the application process, eligibility screening and the personal interview.
All graduates of the Citizenship Initiative will receive a one-year individual membership to the Museum.
Advance registration for all courses is required. Space is limited and early registration is encouraged. This course is appropriate for those considering taking the U.S. Citizenship Test. Classes will be accessible for intermediate-level English language learners.
Photo Credit: ocpl.org
Topic
Community Development
Global Affairs