City of Philadelphia
Organization/Business type
Government and Public Administration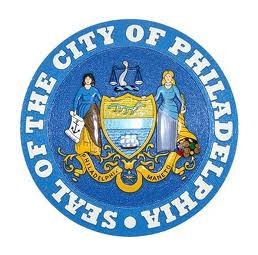 Philadelphia is the largest city in Pennsylvania and the fifty-most-populous city in the United States. According to the 2010 U.S. Census, the population of the City of Philadelphia proper was 1,526,006. The Greater Philadelphia metropolitan area has a population of 6.1 million and is the country's fifth-largest metro area. The city, which lies about 80 miles (130 km) southwest of New York City, is also the nation's fourth-largest consumer media market, as ranked by the Nielsen Media Research.
It is the county seat of Philadelphia County, with which it is coterminous. Popular nicknames for Philadelphia include Philly and The City of Brotherly Love.
A commercial, educational, and cultural center, Philadelphia was once the second-largest city in the British Empire (after London), and the social and geographical center of the original 13 American colonies. It was a centerpiece of early American history, host to many of the ideas and actions that gave birth to the American Revolution and independence. It was the most populous city of the young United States, although by the first census in 1790, New York City had overtaken it. Philadelphia served as one of the nation's many capitals during the Revolutionary War and after. After the ratification of the U.S. Constitution, the city served as the temporary national capital from 1790 to 1800 while Washington, D.C., was under construction.
The video below is part of Philadelphia's entry in the Mayors Challenge Fan Favorite Selection, a partnership between The Huffington Post and Bloomberg Philanthropies that allows readers to vote on their favorite idea among the 20 Mayors Challenge finalists.
The Mayors Challenge is a competition to inspire American cities to generate innovative ideas that solve major challenges and improve city life.