Contact Information
(215) 898 - 6247
Location
Ronald O. Perelman Center for Political Science & Economics
133 South 36th Street, Suite 230
Philadelphia, PA 19104-6215
United States
Center for the Advanced Study of India
Organization/Business type
Education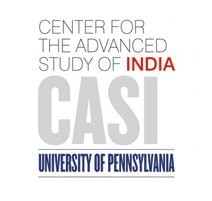 Founded in 1992, the Center for the Advanced Study of India at the University of Pennsylvania is the only research institution in the United States dedicated to the study of contemporary India. A national resource, it fills an urgent need for objective knowledge of India's politics and society, rapidly changing economy, and transformation as both an ancient civilization and major contemporary power.
The Center's key goals are to nurture a new generation of scholars across disciplines and to provide a forum for dialogue among the academic, business, and foreign policy communities.
Through its collaborative research initiatives, seminars, conferences, publications, and outreach, the Center provides in-depth, policy-relevant analysis of the most pressing issues facing India and the Indo-US relationship today.
Topic
Higher Education & Research
Global Affairs