Temple University's Access to Temple Rome Scholarship Paves the Way for Inclusive Global Education and Cultural Competence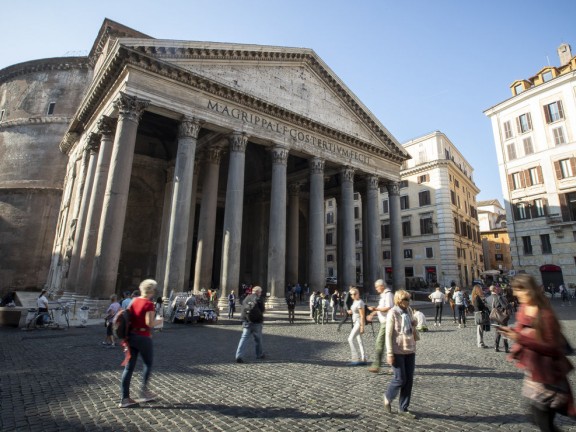 In an era of increasingly interconnected higher education, fostering inclusivity and broadening access to transformative study-abroad opportunities is crucial for cultivating cultural competencies in the emerging workforce and instilling a global perspective in students. While financial obstacles often hinder the realization of this aspiration for numerous students, amid the pandemic, Temple University opened the Access to Temple Rome Scholarship for students with dreams of heading abroad.
Dean Emilia Zankina, a board member at GPA and the driving force behind this scholarship, firmly believes in the transformative experiences that Temple Rome offers students. She underscores how it elevates their skills and employability, expands their horizons, and fosters an awareness of diverse cultures and perspectives. Her vision for the Access to Temple Rome Scholarship came to life during the pandemic, as she assumed her role as a new dean.
"I had recently joined Temple Rome, and as the new dean, I aimed to symbolize my dedication to the program and its students. I wanted to convey my confidence that we would emerge from this pandemic, revitalizing the campus together," says Zankina in a recent Temple article.
Recognizing the importance of establishing a scholarship with minimal restrictions to benefit the program beyond her tenure, Zankina's initiative reflects Temple University's commitment to accessibility and diversity. The program also aligns with the university's dedication to addressing inequalities, as exemplified by Sustainable Development Goal #10. In 2022, the university sponsored the SDG Mural Arts Program SDG #10, contributing a $3,000 grant to a local NGO combating inequality and hosting a mural on its North Philadelphia campus. Given the financial challenges faced by many study-abroad students beyond tuition, this scholarship offers vital funds for expenses such as housing, airfare, visa processing fees, and all other study-related costs in Temple Rome.
Temple Rome, an international program and campus of Temple University, distinguishes itself with its commitment to diversity among the numerous American programs in Italy. For 57 years, Temple University has established a distinctive presence in Rome, providing not just a campus but a portal to a world of discovery and experiential, hands-on learning opportunities across all majors and areas of study. Annually, over 600 students, including many from outside the Temple community and half of which are international, undergo an immersive experience at Temple Rome. International students who are often unable to afford to study for four years in the United States find a medium to get a world-class education, another component of the program's inclusivity.
The program and available scholarship is just one leading example of a global learning opportunity that will contribute to the long-term enrichment of the city of Philadelphia.
To learn more about college connections and international schools in Philadelphia, click below.
Photography By:
Betsy Manning
Topic
Colleges/Universities
Global Affairs
Higher Education & Research