Philadelphia250 Celebrates World Heritage Week with a Panel Discussion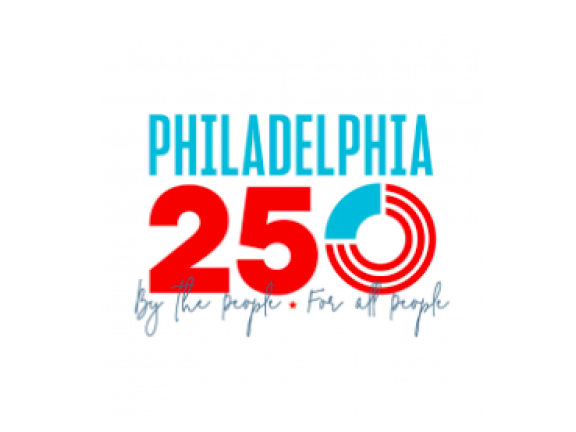 By Emily Brooks
In celebration of World Heritage Week, Global Philadelphia Association hosted the Executive Director of Philadelphia250, Danielle DiLeo Kim, to discuss how both organizations will celebrate the history of Philadelphia for the upcoming 250th anniversary of the Declaration of Independence in 2026.
Philadelphia250 is a nonprofit organization tasked with planning the celebration of the 250th anniversary. The virtual event was hosted by GPA's Program Coordinator, Gary Wooten, and Philadelphia250 board member, Jasmine E. Sessoms, interviewed DiLeo Kim for the audience. She asked her a series of questions about Philadelphia250, why it's important, and most importantly how they are going to make the celebration as inclusive as possible.
"It's really a once-in-a-generation opportunity for the country and the citizens and residents of Philadelphia," DiLeo Kim stated in response to Sessoms questions about why this anniversary is so important and why Philadelphians should care. Designated as the premier host city for 2026, DiLeo Kim stated "there will be local, regional, state, national, and hopefully international events happening in Philadelphia in and around the summer of 2026." The event is expected to bring both media attention and economic opportunities to the city.
Throughout the conversation, DiLeo Kim made it clear this celebration would be for all communities and outlined the ways Philadelphia250 will ensure everyone is represented. For instance, they have worked closely with a diversity, equity and inclusion consultant and will continue to do so throughout the planning stages. In addition, they have made an open call to Philadelphia communities and groups for legacy project proposals.
"[The proposals are] truly from individuals or organizations with really bold, interesting ideas for what they recommend Philadelphia leaves behind for 2026," stated DiLeo Kim. Philadelphia250 is currently reviewing the proposals, with a majority being community and service oriented. They will be announcing the semi-finalists as a part of Wawa Welcome Week on June 28. From then on, Philadelphia250 will aid these groups in the development of their projects by providing a stipend and consultation services before announcing a finalist.
Another project DiLeo Kim was excited to share is Philadelphia250's initiative to catalog and showcase the collective impact of Philadelphians throughout the event planning process. This impact report will be the first time the city has taken a moment to look at their collective accomplishments and share it with the world.
When asked about how they will incorporate the global element of Philadelphia into this celebration, DiLeo Kim pointed to the work of GPA in promoting Philadelphia as a World Heritage City. Philadelphia250 plans to work closely with GPA to further promote this event to international visitors, especially sister World Heritage Cities. In addition, Philadelphia250 aims to promote everyone's heritage in the city through their Share Your Stories initiative.
"This program will be the pillar in which we can start to connect to the stories of our immigrant communities, the various cultural neighborhoods around the city and start to center their voices and their untold and under-told stories into the American narrative," commented DiLeo Kim. To do so, they will be working with various community partners who are already involved in highlighting these stories. Exhibitions installed at various Philadelphia museums will ensure that everyone in Philadelphia feels represented, and Philadelphia250 will ensure everyone can participate by allowing free access to these exhibits.
As the discussion between Sessoms and DiLeo Kim came to an end, they opened it up to audience questions. Wooten directed his question towards Sessoms and asked about why she is working with Philadelphia250 and what she is most looking forward to. She answered, stating that the main reasons she is working with Philadelphia250 is because of her love for Philadelphia and her belief in Philadelphia250's commitment to diversity.
Talking about her experience as a Black woman, Sessoms stated "when we talk about the independence of America or the signing of the Constitution, you know, we're excited right? But there's still that ping there of not everyone was free, right when our forefathers signed those constitutional documents. Not everyone was free." Sessoms wants to be involved in a celebration of America that recognizes everyone's experience, which is the central focus of Philadelphia250.
"I think we'd be successful if we… inspire the world by our people's passions, their histories, and our capacity to create change," stated DiLeo Kim. With 2026 just four years away, she is already thinking about what success will look like for Philadelphia250. Through their outreach and programming, they want to "make sure that all Philadelphians have felt represented, respected and included."
This conversation was an integral part of celebrating World Heritage Week as it outlined what is to come for Philadelphia over the next few years and how to showcase Philadelphia's diverse heritage. Similar to GPA, Philadelphia250 places a lot of importance on World Heritage and works hard to celebrate it. The 2026 celebration is another opportunity for Philadelphians to get involved as a global citizen and highlight their culture and legacy. Until then, there are multiple events and projects to get involved in, so make sure to head to Philadelphia250's website to see more: https://www.philadelphia250.us/
To hear the full discussion, watch the recap linked here: https://youtu.be/RFLqc6VDvZ4
Topic
Arts and Culture
Emerging International Journalists Program