Philadelphia Business Journal and People on the Move: Zabeth Teelucksingh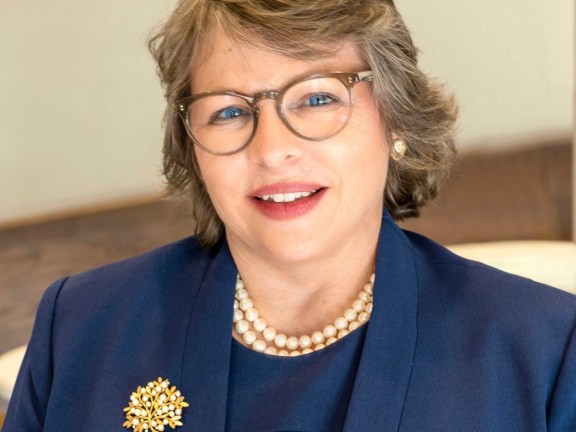 Global Philadelphia Association (GPA) has announced that Zabeth Teelucksingh has been named President of the organization after holding the title of Executive Director for over 10 years.
An award-winning international executive, Teelucksingh has spent her global career educating organizations on the infinite rewards of thinking globally. In her new role, Zabeth's mission is to continue to promote the global significance of Philadelphia and continue to grow GPA's membership and outreach.
Zabeth has developed multiple signature international programs, including GlobalPhilly Expo - the first ever international Expo in Philadelphia, which was repeated in 2015, 2017 and 2019. With more than 25 years of international business, b2b and non-profit experience, Zabeth is highly skilled in all aspects of Strategy, Communications and Branding with a global vision. Before joining GPA, Zabeth served in several international roles in the U.S. and in Europe.
Her network of strategic alliances from prior appointments include six years of marketing for Time, Inc. in Paris, six years as Marketing Director at the World Congress in Boston, and several years in advertising with J. Walter Thomson in Greater Miami. Zabeth contributes her time as a board member to: Board of the Alliance Francaise de Philadelphie, Philadelphia250, U.S. Global Leadership Coalition Advisory Committee, Temple Fox School CIBER Board, and most recently on PA Humanities Council. Overseas she is on the advisory board of @GoUNESCO – Make Heritage Fun!
A frequent public speaker and moderator on all things global, Zabeth has received the Philadelphia Business Journal "Women of Distinction Award" and "Power100", theSmart CEO "Brava Award", the Young Caribbean Professional Network "International Entrepreneur of the Year Award," The Walnut Club "Walnut Award" and Metro Philly "Power Women" Award.
Born in Carthage, Tunisia, Zabeth was educated in the UK and the French Lycee in London, graduating from Lancaster University with a triple major in Philosophy, Politics and History. She studied French Civilization at the Sorbonne in Paris. She is a recipient of the Global Social Impact Leadership Diploma at The University of Pennsylvania and a Sustainable Cities certificate from the Sustainable Development Goals Academy.
Zabeth has lived in 6 countries and is a citizen of both France and the US. She is fluent in English and French, proficient in Spanish and speaks some Arabic, Hindi and Italian. She lives in Merion Station, PA with her husband Ken.
To view Zabeth's full profile, please visit her personal page: https://globalphiladelphia.org/people/zabeth-teelucksingh
Topic
Business and Commerce
Community Development