PA Humanities Rebrands, Unveils PA Kindness Poem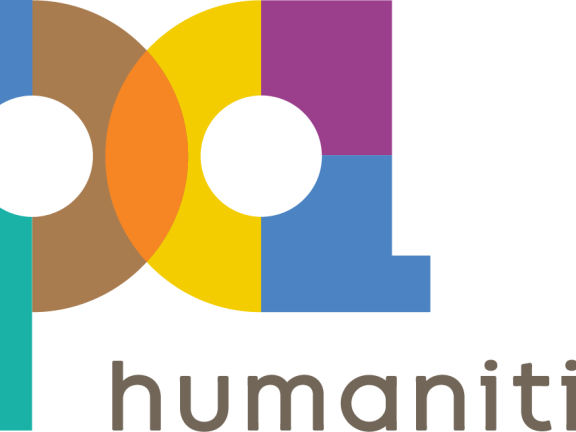 By Samantha Stewart
PA Humanities has a new look and brand. The nearly 50-year-old nonprofit unveiled its new logo in November, which showcases a multicolored PA logo instead of the previous navy blue letters PHC.
PA Humanities' goal is to advance public understanding of the humanities; they also strive to increase public awareness, access to, and support of the humanities as a whole.
Aligning themselves with this goal, PA Humanities runs a great deal of community building and education programs. This is where they feel they can make the greatest impact on others.
"We like to focus on the 'human' in humanities, " PA Humanities' Senior Director of Content and Engagement, Dawn Frisby Byers said. "We work on the applied humanities, so we spend less time on the academic side of humanities [...] but we take our practices of community involvement and run them through programs around the state."
PA Humanities' old brand were the letters "PHC" (for Pennsylvania Humanities Council) in solid navy blueprint. To Byers and many others in the organization, they felt this did not represent who they were.
"It was too corporate, it said nothing about us, and it evoked no feeling," said Byers. "I want people to know who we are, I want there to be a feeling."
Byers noted that one example of these programs, the Teen Reading Lounge, worked with about 20 libraries across the state. It focused on allowing local teens the opportunity to discuss important issues relevant to their lives.
With these high-reaching goals, and extensive outreach programs, the old PA Humanities brand just wouldn't do, according to Byers. Now, after working with a rebranding agency, PA Humanities is dawning a logo filled with bright colors.
"It's much more inviting, it's more friendly, it conveys [...] that the whole world may be made up of different people, but we should try to get along," Byers said.
With this new logo and a new brand of acceptance and openness, comes the unveiling of the PA Kindness Poem. The poem began as a project from PA Humanities that asked people to share their messages of kindness on social media.
These words or quotes were then incorporated into the poem, "Kindness Lives Here", arranged by Philadelphia's former poet laureate Trapeta B. Mayson.
PA Humanities also arranged for this poem to be read by a series of important figures around the state in a short video. Some of the readers include NBC10 Anchor Tracy Davidson, First Lady of Pennsylvania Frances Wolf, and even Gritty from the Philadelphia Flyers.
According to Byers, she planned this poem project to be unveiled alongside their new logo. She wanted the message of kindness and openness to be loud and clear, told not only by their new brand but by this poem of kind words.
To read the poem and see the new PA Humanities website, visit them online today.
Topic
Arts and Culture
Business and Commerce
Emerging International Journalists Program