Minnesota Advocates Set Example for Promoting SDGs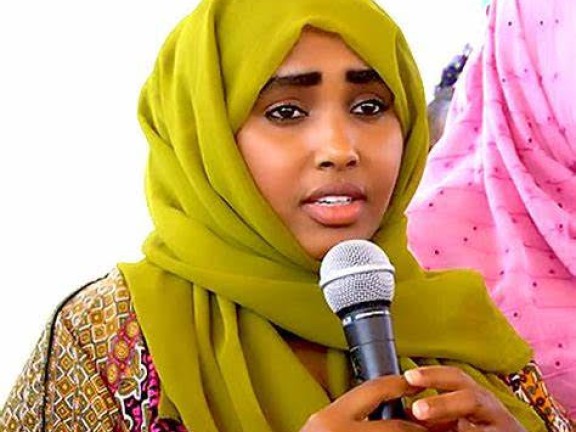 By Chloe Hunt
The State of Minnesota has demonstrated that we can as global citizens at home. Two public servants have integrated the Sustainable Development Goals into their work for the State. In an interview with the United Nations Foundation, both individuals shared their experience with the SDGs.
Anisa Hajimumin, the current Assistant Commissioner for Immigrant and Refugee Affairs in Minnesota, brings worldly experience to her work. Formerly a government minister in Somalia, she first became acquainted with the SDGs while working there. In her position, she worked on a campaign against female genital mutilation and drafted legislation against gender-based violence.
Hajimumin appreciates how the SDGs bring together many facets of society.
"I love the SDGs because they offer a way for our policymakers, leaders, community-based organizations, and other stakeholders to come together and embrace each other and have a conversation." She acknowledged that the SDGs really provide a sense of duty and responsibility. "Being a part of a community means we all get to take our share and do our part to clean up."
Part of what makes Minnesota's efforts towards the SDGs unique is the state's emphasis on real, quantitative benchmarks in order to measure progress.
"…we've got the University of Minnesota taking the lead gathering data and working with Esri, the mapping and spatial analytics technology, to handle the analysis that the state is actually using. When we're able to focus on these 17 Goals, we can really assess the need and measure the success as well."
Hajimumin stated that the pandemic was an important wakeup call that spurred action across the State. She shared some of her long-term goals for the State of Minnesota.
"…I'd like to see the state of Minnesota establish an Office for New Americans. Despite not knowing each other," Hajimumin said, "we're still a big family that needs each other."
The other activist, embracing the SDGs through his life, is Mark Ritchie. He previously served as Minnesota's Secretary of State, and now is the President of Global Minnesota. Global Minnesota, a nonprofit and nonpartisan organization, strives to advance international understanding and engagement.
Ritchie explained that he leads SDG roundtable events to unite local leaders' efforts across sectors. He also hopes that the 2027 World Expo will take place in Minnesota, and he is working to achieve this goal.
"It's been such a privilege and honor to work together on the Sustainable Development Goals," stated Ritchie during the interview. He also noted that he has been able to aid in resettling refugees from Afghanistan, an endeavor that he is very proud of.
Ritchie also shared that his travel experience has allowed him to see the growth of other communities' understanding of global solutions. He praised Minnesota's efforts in attracting immigrants and refugees, because of the employment opportunities in the state that respect other's traditions, religions, and cultures.
He noted that it is part of Minnesota's culture to be welcoming, and this welcoming nature has coalesced into real solutions, including a recent law passed regarding distracted driving. Ritchie stated that his law, aimed at halving road fatalities by 2030, connects with SDG #3: Good Health and Well-Being.
Ritchie closed with an important message: global goals are only achieved by starting small.
"The SDGs are global goals, yes. But they are only reached by achieving local goals around employment, education, health care, food, housing. These are all the building blocks of the 17 Sustainable Development Goals that you can establish in your own community. The genius of the SDGs is how they encourage action – from the most local to the most global."
To read more about the work of Hajimumin and Ritchie, check out their full interview with the United Nations Foundation here.
Topic
SDG Campaign
Emerging International Journalists Program