GPA Leads Philadelphia Delegation to OWHC Regional Secretariat in Bruges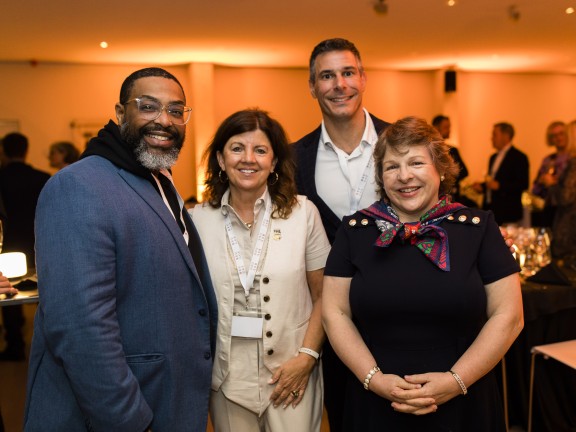 In October, the Global Philadelphia Association represented Philadelphia at the Organization of World Heritage Cities' Regional Secretariat in Bruges, Belgium and joined in a conversation about climate change in the context of world heritage. With a packed itinerary, attendees had the opportunity to learn about other cities' ideas through lectures and discussions, reflect on their own cities' plans and successes, and be immersed in elements of Bruges' heritage that exemplified sustainable efforts.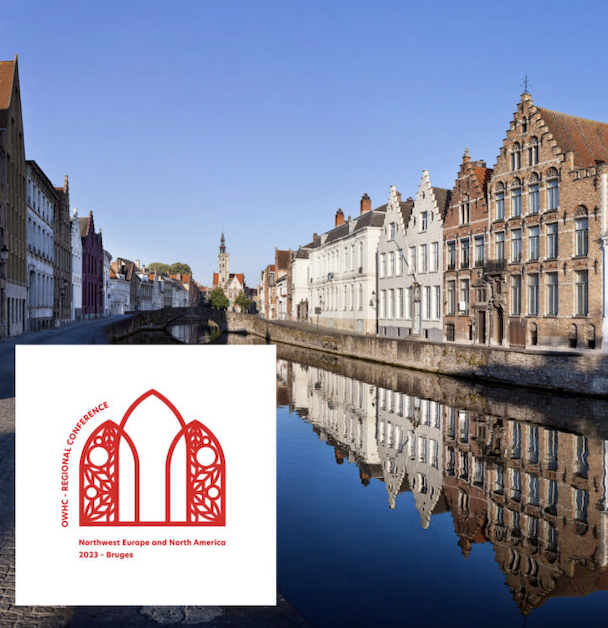 Philadelphia's delegation included Zabeth Teelucksingh, President of GPA, Daisy Van Hoof Mertens, a representative of Flemish in the World, Jonathan Burton of Independence Historical Trust, and Omar Woodard, Chief Philanthropy Officer of HRS Management.
Daisy Van Hoof Mertens was interested in being a part of the conference and its discussions, as well as representing both her home city of Philadelphia and her native region of Flanders in Belgium. She recounted her excitement at the cultural exchanges that the conference encouraged, particularly other attendees' curiosity about a Flemish woman representing the Philadelphia delegation, as well as the new information she learned about other cities and their heritage.
Woodard also shared that the interaction of different city representatives allowed him to see how there are "a lot of differences but also a lot of similarities across cities, that are superficially very different, but once you get under it and look at it in the lens of climate change, there was so much that we had in common."
Members of the Philadelphia delegation shared how important it was to represent Philadelphia on the world stage and shed light on how the city and its organizations are making strides in sustainable practices. In the group settings, Burton was able to explain how the Independence Historical Trust is involved in plans to put solar panels atop the Liberty Bell Center, a unique strategy that Philadelphia was able to share with other cities' representatives. Woodard, with his experience as policy director for Philadelphia public officials, provided insight into municipal-level action taking place in areas such as the water department and the Mayor's Office of Sustainability.
The workshop options exemplified the heritage of Bruges and the way the city is practicing sustainability and addressing the ongoing effects of climate change. Zabeth Teelucksingh recounted her visit to Béguinage, a historical location that was once occupied by the beguines, or emancipated lay-women, all the way back in 1245. Bruges has since brought the village into a more modern and sustainable context by encouraging tourism and single women to live there for a sense of community and liberation, points that relate to SDG #11: Sustainable Cities and Communities and SDG #5: Gender Equality, respectively. The community has only ever been home to women, so Bruges seeks to preserve both the environment and cultural and historical heritage. This provides a unique example as to how a world heritage site can make sustainable changes, serve as an educational tool for heritage, and maintain relevance. The OWHC delegations also celebrated Béguinage's 25th anniversary of being an official UNESCO World Heritage site.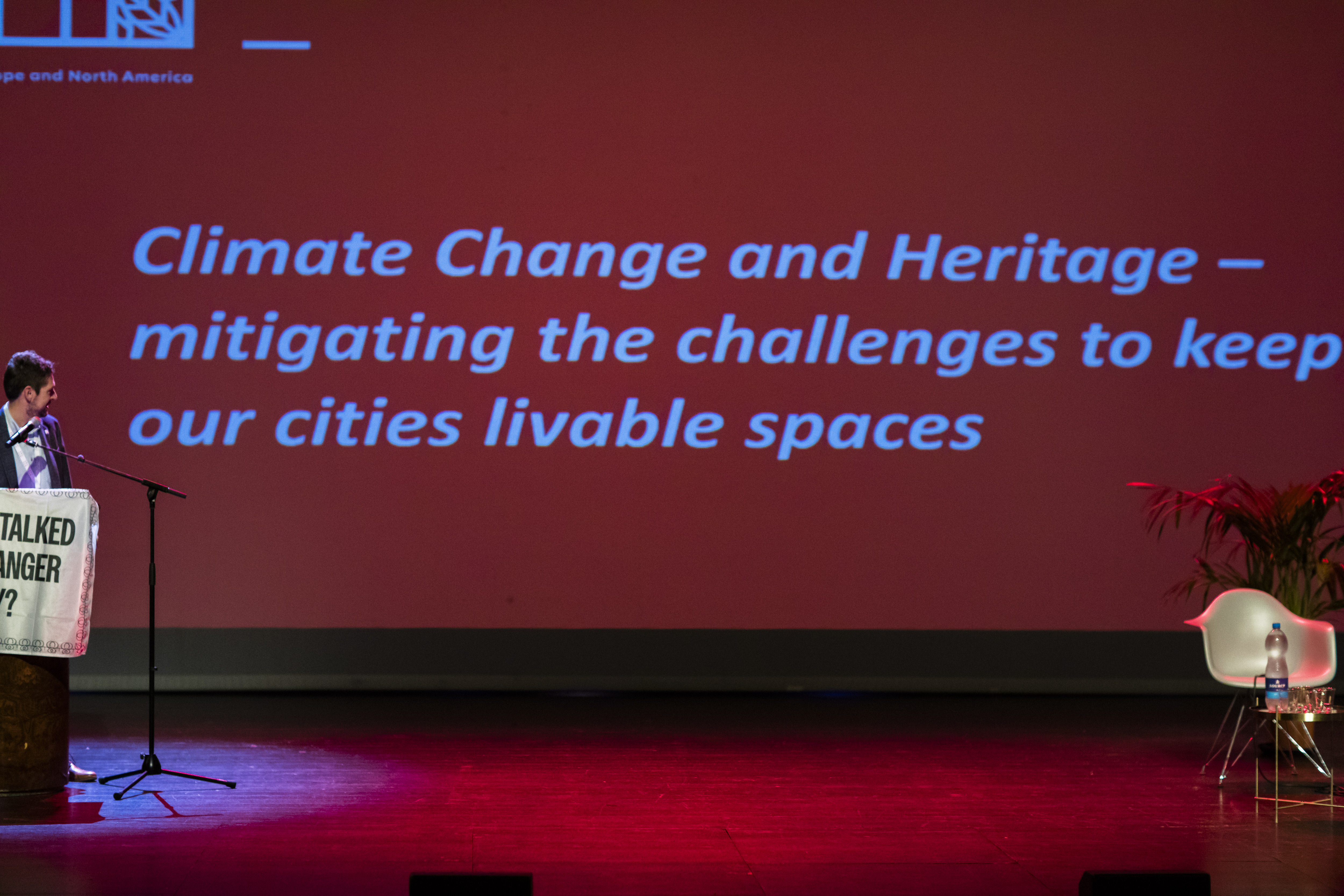 Similarly, another workshop offered a tour of an English Convent, and the third workshop group visited the canals around Bruges and learned about the threat of increased water levels in the wake of climate change. Given the shifting environment, there are plans to keep the canals viable in the present as the effects of climate change are felt, continuing the theme of exploration into how sites and the various components of a city's heritage can be made more sustainable and effective with present-day changes.
After many valuable learning experiences, Teelucksingh described how the final day of the conference encouraged internal reflection "on what we learned and on our ongoing work at home, as well as things we could take back to our cities." These considerations are vital for new plans on integrating sustainable practices into world heritage sites. Burton emphasized how "learning the different perspectives of site managers, the importance of their sites and how they take care of them, and also their viewpoint on little and big changes they can make to mitigate the effects of climate change on their world heritage cities" was a key takeaway for him.
For GPA, this conference provided a way to showcase the important work the organization is doing for Philadelphia in the international sphere. GPA is a leader in encouraging recognition of world heritage and its continued relevance to the global community, and has been for almost a decade. The association not only represents Philadelphia, but all of the United States in international OWHC conferences, meetings, and world congresses. GPA is constantly working to expand global connections and continue learning from the global community.
Woodard explained that through this conference and its other initiatives, "GPA is meeting that mission of elevating Philadelphia's reputation on a global stage and doing that in a way that brings positive attention and excitement back to Philadelphia."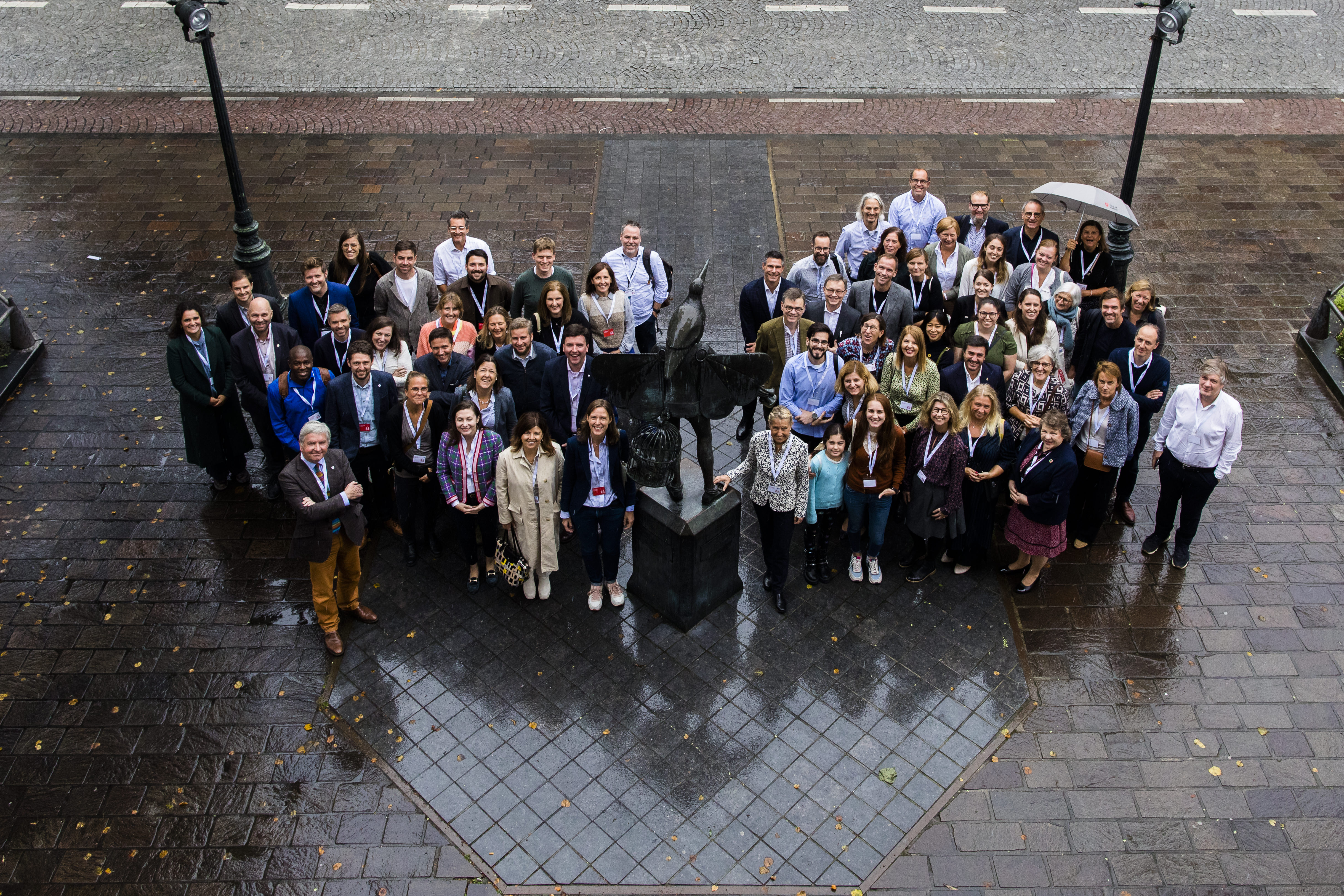 Topic
Emerging International Journalists Program
Global Affairs
History and Preservation