A Global Conversation with Jennifer Rodriguez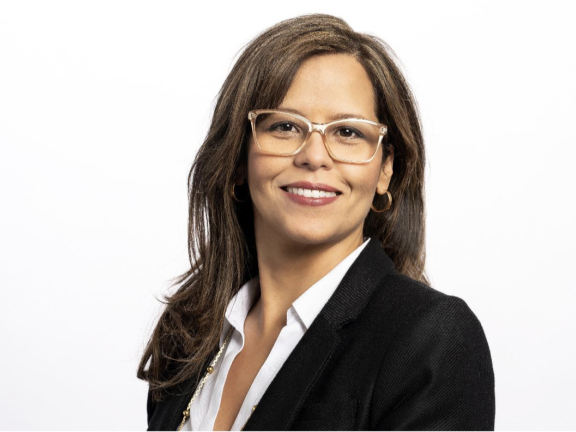 By Andrew Beers
The Greater Philadelphia Hispanic Chamber of Commerce, or GPHCC, has focused on supporting Hispanic businesses and professionals in the greater Philadelphia region since its establishment in 1990. GPHCC provides Latinx entrepreneurs resources, education, and opportunities that allow their businesses to grow and thrive. In 2016, Jennifer Rodriguez was instated as the new President and CEO of GPHCC, and she has been continuing the Chamber's mission through her efforts with the organization.
Prior to joining GPHCC, Rodriguez was Executive Director of the Philadelphia Mayor's Office of Immigrant and Multicultural Affairs. She sits on various boards, including the U.S. Hispanic Chamber of Commerce, the Association for Public Art, and WHYY. She is currently the Co-Chair of the Latino Equitable Development Collective in Philadelphia, and she co-founded the Diverse Chambers Coalition of Philadelphia.
Through her constant support and recognition for her community, Rodriguez is this year's Community Leadership award recipient for the Globy Awards! GPA talked with Rodriguez about the recent work GPHCC has done and how her career path led her to the position.
Andrew Beers: You were born and raised in Puerto Rico and then moved to America. Why did you choose to pursue a career in business and politics? And, what made you choose the city of Philadelphia to achieve your career goals?
Jennifer Rodriguez: Yes, I was born and raised in Puerto Rico and the expectation in my family was that I would go to college. My mom is a teacher, and we have a history in our family of pursuing higher education beyond high school. I was really ambitious when I was young and so I decided that my path was to come to the mainland, as we call it, to pursue my college degree. Then I landed in Boston and eventually graduated from Boston University. After, I decided that I wanted to earn my master's degree in City and Regional Planning at the University of Pennsylvania.
Before deciding my path, I worked at the National Academy of Sciences in a department called the Fellowship Office in which the aim and the goals of that office was to diversify academia. There was an understanding, and still today, that people of color aren't fully represented in university faculty, and the goal of that office was to ensure and to facilitate the participation and the representation of academics of color in universities by providing them with scholarships and fellowships.
While at the Academy, I met a lot of professors there that were always asking me, "When are you going to get your master's or your PhD?" And, "Where are you going to do it?" They were really encouraging, and I decided that City and Regional Planning was something that really spoke to me.
I had a number of options on where to pursue my master's degree, but when it came to Philadelphia, I saw so many opportunities that the City could provide me. Also, the University of Pennsylvania, an Ivy League school, had the caliber of instruction from professors and the Department of City and Regional Planning that really spoke to me.
I remember one of the first places I visited in Philadelphia was Rittenhouse Square. At the time in the late 1990s, the revitalization of Center City was really taking hold and you could feel the very palpable energy of the City. I knew that a lot of work needed to be done in order to fulfill my promise to Philadelphia and I was at the right time and place to continue my path. I also read "Prayer for the City" which was an incredibly engaging book. I read the book and as I walked through Philadelphia, I realized this place is where I can fulfill my career.
AB: After nearly 7 years with the Hispanic Chamber of Commerce, what have you seen to be the biggest challenge for the Latinx community in Philadelphia?
JR: The number one challenge in the Latino community is also the principal challenge for the city of Philadelphia: poverty. Philadelphia has about a 25%-26% poverty rate and it goes up and down depending on the year. The Latinx community has observed close to 40% poverty rate over 35 years. At the same time, the population has doubled. Poverty is at the very core of the challenges that we have in the City.
Now, as the leader for the Greater Philadelphia Hispanic Chamber of Commerce, I see the challenge pertaining to Latino entrepreneurs struggling with limited resources. Unlike other entrepreneurs, for them, the challenges in starting, growing, and scaling a business are much more significant because they're starting with a disadvantage. The funding required or the capital required to start a business is not there, so people are really pulling through their bootstraps. The question for our organization is how can we accelerate wealth creation? How can we provide the tools, resources, and networks for individuals who want to grow their business?
AB: At a recent event, you talked about how ecommerce and the technology gap can be a huge issue for small businesses. How do you think Latinx businesses can grow in Philadelphia and how is the Hispanic Chamber of Commerce helping narrow that technology gap?
JR: A lot of what we do is connect people to resources. We are their entrepreneurship ecosystem navigator. We will meet with individuals, and we'll ask them, "What are your issues and how can we help you navigate them?" Secondly, we have several entrepreneurship education programs that build strategic thinking and business management coupled with technical assistance and mentoring opportunities. So, if you're starting or if you have already started a business, we have an educational program for you!
In terms of technology, a lot of what we're doing at the Hispanic Chamber of Commerce is bringing awareness and connecting people to resources that are available. We want to make sure that entrepreneurs understand that there are many ways in which technology can accelerate the growth of their business. But we have challenges here in the City of Philadelphia in terms of providing the full complement of technical technological assistance that businesses need. That is a challenge that leaders in economic development, business development and business support need to solve. So, our strategy at the Hispanic Chamber of Commerce is to provide the resources to businesses that need them most.
AB: You are receiving the Globy Award for Community Leadership. In your own words, what does it mean to be a community leader?
JR: I am incredibly grateful and honored for the recognition! When I think about community leadership, I think about recognizing and placing the individuals that you work for at the very front of what you do. All of us at The Greater Philadelphia Hispanic Chamber of Commerce's recognize that we are privileged to have an institution and resources to benefit and deliver outcomes to the communities that we work for. That's really what it's all about! Our mission is to support the economic advancement of Latinos and advocating, promoting, and developing small businesses in the community. The work that we do is centered around that goal. It's not centered around any given individual; it's centered around the community.
Topic
Community Development
Emerging International Journalists Program
Global Conversations