A Global Conversation with Dr. Donald Guy Generals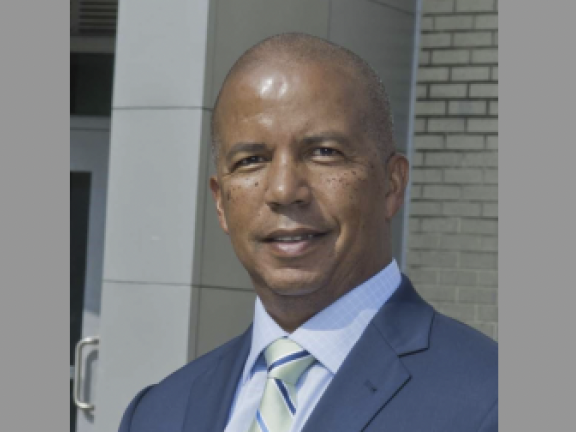 Global Philadelphia had the opportunity to speak with Dr. Donald "Guy" Generals, who is being awarded the 2022 Globy for Educational Leadership. Generals has 20 years of teaching experience and is the sixth president of the Community College of Philadelphia.
Before serving as the president of the Community College of Philadelphia, Generals was Vice President for Academic Affairs at Mercer County Community College from 2008 to 2014. Before joining Mercer's cabinet, he held positions at numerous schools in New York and New Jersey. In Philadelphia, Generals serves on the boards for the Greater Philadelphia Chamber of Commerce, the Economy League of Greater Philadelphia, Philadelphia Works, Campus Philly, the Urban Affairs Coalition, the Free Library of Philadelphia and Friends Select School.
Initially focused on political science, Generals earned his B.A. from William Paterson College. He earned his M.A. in Urban Education and Community Service from William Paterson College as well. He continued his educational path at Rutgers University, where he received his Ed.D. in Social and Philosophical Foundations of Education.
Andrew Beers: What inspired you to begin a career in education?
Dr. Guy Generals: It was serendipitous. I started out as a tutor and substitute teacher and continued in the field of education ever since. I've looked at education as the means toward social justice and that elusive "...more perfect union...". So, each position led to another, and after a long, but rewarding career, I've landed where I am now.
AB: While you've accomplished a lot throughout your career, did you ever face any struggles that might've deterred you on your educational path?
GG: Like most professionals, balancing family life with professional goals and aspirations could be challenging. But I was never deterred; in fact, watching my students overcome their struggles kept things in perspective and always kept me motivated.
AB: In 2020, you published a piece about why students should consider community college. Do you still believe students should consider community college in today's economic landscape?
GG: Absolutely! The cost of education can be difficult and community colleges are a great way to get a higher education. Both in terms of cost and accessibility, I believe community colleges are the most democratizing institutions throughout the higher education landscape.
AB: What led to the Guided Pathways model at the Community College of Philadelphia?
GG: We wanted students to have a purpose and to have that purpose serve as the basis for their motivation and success. We think having a career goal in mind -- supported by academic and student-success support structures -- was important. We wanted students to begin thinking about their goals from the beginning and then, upon deciding, pursue a very intentional pathway toward the realization of those goals.
AB: On the subject of Guided Pathways, can you speak more about your school's eight-year strategic plan? And where does the plan stand today?
GG: The strategic plan lays out three goals to be achieved by 2025. We want to increase enrollment by 20%, double the three-year graduation rate, and double the amount of career programs. We anticipate achieving two out of three goals – a three-year graduation rate and doubling the number of career programs. However, due to the significant disruption of the pandemic, we will not achieve our enrollment goals.
Expanding workforce development is our third and last goal that we hope to achieve. We are on track to providing students with everything they need, and we know our career programs are expanding.
With the opening of our Career and Advance Technology Center in West Philadelphia, we will meet our goals for workforce development and career readiness.
Additionally, the College has made significant renovations and capital improvements throughout our main campus and regional centers. We have modified our educational delivery systems by increasing on-line availability, hybrid availability and HyFlex. We added a winter semester and increased our summer programs. The College offers the only middle college program in the commonwealth and is a leader in dual enrollment.
AB: What insight can you provide to future and young educators as they begin their careers in the field?
GG: Community colleges are among the most innovative and democratizing institutions in the country. In our current form, we've been in existence for about 55 years. By comparison, most of the traditional four-year colleges and universities have existed for over 100 years. Nevertheless, half of all undergraduates in the country begin their journey at a community college. We have the capacity to be flexible in our delivery of training and education. And we are able to meet the growing and changing needs of our economy. If you're interested in social, racial and economic justice, then community colleges are great places to pursue a career.
---
To learn more about the 2022 Globys Awards, please visit the Globys webpage here.
Topic
Arts and Culture
Emerging International Journalists Program
Global Conversations
Higher Education & Research