Charting a Course for Philadelphia's Global Tourism: Highlights from the 2023 Global Tourism Meeting with PHLCVB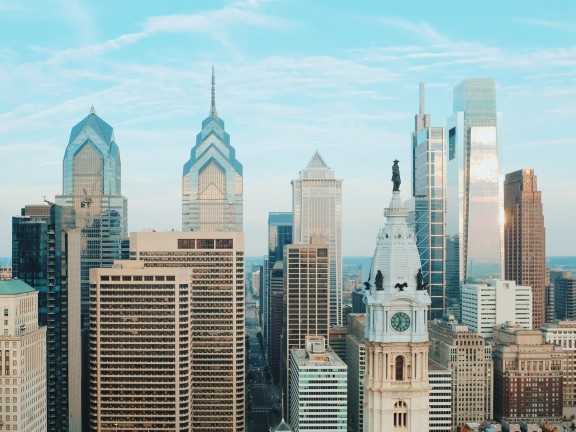 The Global Tourism Update Meeting, hosted by the Philadelphia Convention and Visitor Bureau's Global Tourism Department on October 5th, 2023, was an exceptional event that offered many updates concerning Philadelphia's thriving international tourism scene. The meeting provided a comprehensive overview of Philadelphia's position in the international tourism market, shedding light on significant trends and developments that promise to shape the future of our city's global appeal.
Tourism Economics has given us reason to celebrate as Philadelphia is on track to reach a historic milestone by the end of this year – breaking the one million international visitors mark. This significant figure highlights the increasing allure of Philadelphia on the global stage, making it a prime destination for international travelers.
The Philadelphia International Airport is set to play a pivotal role in expanding our international reach. The airport has announced plans to introduce new direct seasonal international flights to three captivating destinations – Nice, France; Naples, Italy; and Copenhagen, Denmark. These new flight routes are scheduled to commence in late spring 2024, promising to provide opportunities for both inbound and outbound tourism, fostering growth and increased global connectivity.
In a strategic move, PHLCVB is now consolidating its presence in Canada and Mexico, bringing all international markets under its comprehensive umbrella. This consolidation is expected to streamline efforts and promote Philadelphia as a unified global destination. It's a significant step forward in the city's mission to become a premier international travel destination.
In an effort to further expand their global presence, PHLCVB has forged strategic partnerships. Collaborating with Destination DC and Meet Boston under the "East Coast USA" brand marks a powerful resurgence in the Australia & New Zealand markets. This strategic collaboration is aimed at capitalizing on the new direct flight to JFK via Qantas Airways. It's a development that makes travel from "down under" more accessible to the East Coast, offering exciting prospects for tourism growth and creating opportunities for businesses worldwide.
These developments signal exciting opportunities for our city and its tourism partners, offering visitors from around the world to explore our World Heritage City. It's the dedication and collaboration of a wide variety of businesses, community organizations, residents, and city representatives that continue to shape the future of Philadelphia's international tourism sector.
Topic
Emerging International Journalists Program
Hospitality and Promotion