Ascend Leadership Hosts a Fireside Chat with Director Jennifer Lin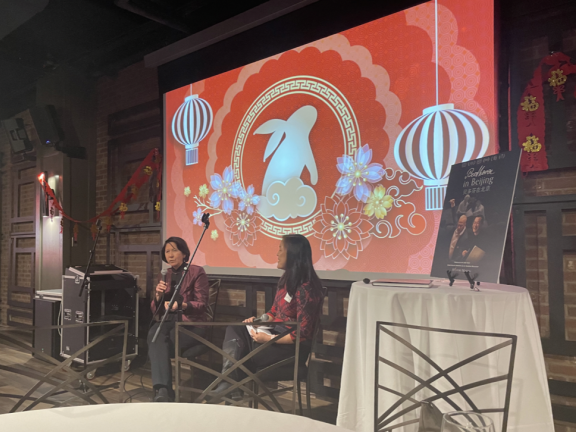 By Kitty Shi
On January 26, Global Philadelphia Association was invited to Ascend Leadership's Lunar New Year Celebration at the Dim Sum House in Center City, Philadelphia. The celebration featured the documentary "Beethoven in Beijing" which was followed by a fireside chat with co-director Jennifer Lin.
"Beethoven in Beijing" is a documentary about the history between the Philadelphia Orchestra and China 50 years ago. In 1973, the Philadelphia Orchestra was invited to Beijing to perform during the Cultural Revolution. It was seen as a pivotal moment for the US/China relationship and profoundly influenced the Chinese people. Inspired by this history, Lin began to find resources, including videos and pictures, about the performance to support her documentary. Furthermore, she visited China four times to interview several famous musicians, including Lang Lang and Tan Dun.
"Music can cross borders, and it influenced a generation of people and these two countries," Lin said. During the chat, she explained that she worked on the documentary because she wanted people to remember this history and reflect on the current US/China relationship. She also expressed her concern about the current rising conservative powers in both countries. She hopes that her documentary could positively influence the US/China relationship.
According to their website, Ascend is the largest Pan-Asian business professional membership organization in North America. Ascend's Greater Philadelphia Chapter offers leadership and professional development for Pan-Asian leaders in the Philadelphia region. To learn more about Ascend Leadership's Greater Philadelphia Chapter, click here.
Topic
Arts and Culture
Emerging International Journalists Program