Acting Now for a Safer Future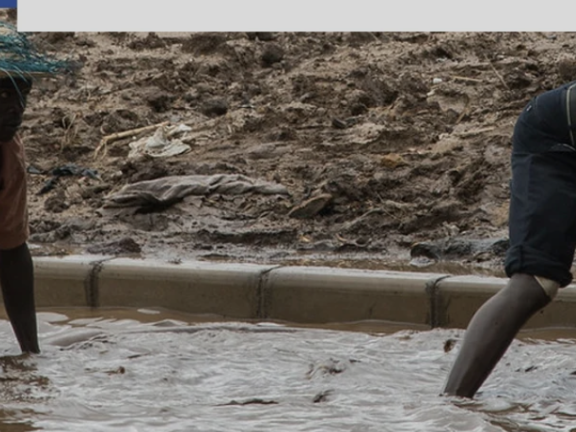 In November, representatives from government, businesses and civil society are gathering in Sharm El Sheikh, Egypt, for the 27th Conference of the Parties, COP27, amid growing urgency to tackle the climate crisis. The negotiations are expected to focus on the need to strengthen and implement climate pledges, significantly increase the flow of climate finance into projects on the ground, and address critical adaptation needs.
In addition to country delegations, the COP will also see representatives from businesses, multilateral institutions, civil society and youth. The World Bank Group is in Sharm el-Sheikh taking part in discussions and broadcasting over 70 live eventsfrom its very own pavilion, over the two weeks.
This year's meeting comes at a critical moment for climate action: just since the last COP, COP26 in Glasgow, multiple overlapping crises have threatened to derail the low-carbon, resilient transition. The war in Ukraine, rocketing inflation, strained budgets and energy shortfalls have caused fuel and food insecurity. At the same time, climate impacts are getting worse: extreme floods in Pakistan claimed hundreds of lives and displaced millions, droughts in China and the horn of Africaimpacted millions, and Europe saw scorching heatwaves and its worst drought in 500 years.
The stakes could not be higher: failing to act quickly enough to reduce greenhouse gas (GHG) emissions could mean considerably steeper costs in the future: as much as $178 trillion over the next 50 years or double the current global Gross Domestic Product (GDP). More importantly, delaying action could mean potentially irrevocable damage to lives and livelihoods around the world.
---
Climate action is not only about managing risks but also about capturing new opportunities. Markets around the world are transforming to better capitalize on greener, lower carbon potential, favoring lower carbon goods, and moving towards greener and more resilient development paths to transform the places where people live.
In Egypt, an affordable housing development of green buildings is emerging in the Greater Cairo area as the government integrates climate into its development initiatives. The buildings conform to the Green Pyramid Rating System, with climate-friendly practices that begin with positioning buildings to enable the maximum flow of air through the home. Walls are almost double those of existing affordable housing units. The homes are expected to consume 24-50% less energy than conventional buildings, and each will have its own photovoltaic solar panels to power utilities.
In Ghana, a citizen-led effort enabled Accra to quickly build a net-zero hospital at the outset of the COVID-19 pandemic. Accra architect Kofi Essel-Appiah stepped forward to design the hospital, pro bono, to "ensure a low cost of cooling, no loss of energy, and good water-saving measures."
Hundreds of professionals, consultants and construction workers donated their time to construct the 100-bed Ghana Infectious Disease Center, the first of its kind in the country. Running the net-zero building cost an estimated 30% less than a conventional building would have after the first year.
"We had to dig deep," says Essel-Appiah. "As a country, we looked inside ourselves and built something sustainable for the nation and for humanity, and I couldn't be prouder."
Sharm el-Sheikh is a key moment on the climate calendar but it is not the only one: climate action has taken root and is delivering results around the world. From Jordan's carbon markets to Nepal's disaster preparedness, from South Africa's energy transition to New Delhi's metro to small island states building vital resilience, countries around the world are building a safer, cleaner and more prosperous climate-smart future.
---
Interested in learning more? Read the full article on the World Bank's website here.