5th Global Teach Connection Summit: Adapting Teaching Practices for a Globalized World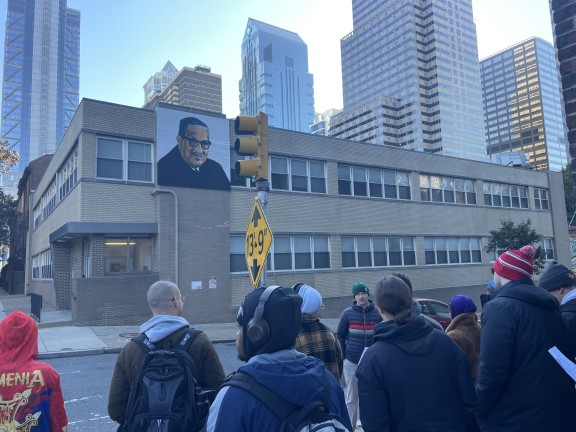 Educators and international partners gathered over Zoom at this year's Annual Global Teach Connection Summit, held on November 8th by the Drexel University School of Education. GPA's own Zabeth Teelucksingh was one of the esteemed guest speakers at this webinar, which sought to improve global teaching competencies for educators in a globalized world. Topics ranged from success stories in global teaching to educational tools and resources that can be used to educate students on culture and globally-relevant curriculum. Teelucksingh's portion of the webinar addressed global teaching through the lens of the United Nations Sustainable Development Goals, an area of expertise for the GPA president.
Teelucksingh pointed out the necessity of implementing meaningful structure in education, especially on ways to become active citizens both in and outside the classroom. She explained, "in a complex world, we need frameworks that can help us to better understand things that are going on around us, and also to better highlight things that are of importance to our world and common understanding... both UN Sustainable Development Goals and the World Heritage construct are very helpful in those two domains." Through her descriptions of the origins and missions of the UN SDGs, Teelucksingh connected these ideas to educational frameworks that can be used to help students become more globally-minded.
Throughout the presentation, Teelucksingh continuously asked the question: "why would a young person care about this?" It is necessary to consider how the next generation can contribute to international initiatives now and in the future, so education must be engaging and applicable to young people. New tactics in education can create a more comprehensive and widespread understanding of the goals surrounding sustainability, leading to more innovations and collaborations to come.
Young peoples' interactions with these ideas and programs are already being exhibited here in Philadelphia and in other cities around the world, and GPA is fostering that interaction. GPA hosted Chestnut Hill College students for a walking tour of the SDG murals in Center City, complete with professor lectures and group discussion, as part of the Global Philadelphia Sustainable Art Project, which Teelucksingh also highlighted in her presentation for the summit. GPA's website has educational resources for children, such as a World Heritage City coloring book and online lesson plans that cover diverse historical topics. As the custodian of the World Heritage City designation for Philadelphia, GPA is the representative for the city at many international conferences and workshops that often center sustainability and improving educational methods.
GPA seeks to educate the public so that everyone can work together towards not only embracing sustainability, but also recognizing the importance of global community-building in this conversation. GPA's president claimed that "by paying attention to each of these [SDGs] and the different tactics involved in achieving them, we can move towards a better world for each and every one of us." And that is really what GPA is all about: connecting communities and educating people to help create a more collaborative and informed world.
Topic
Global Affairs
Higher Education & Research