SDG 8: Decent Work and Economic Growth Public Art Unveiling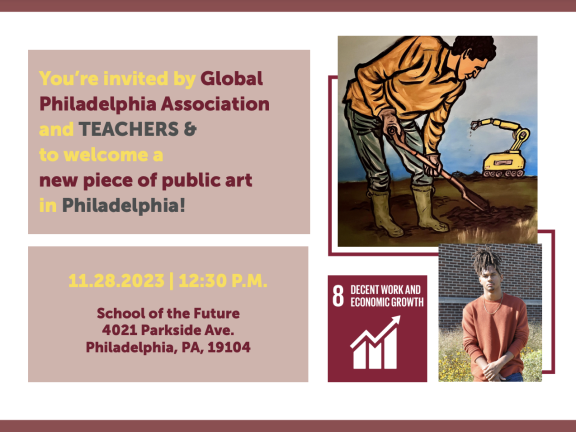 Join us for the SDG 8 Public Art Unveiling at the School of the Future in Philadelphia, PA, USA. This exciting event celebrates the power of art to promote sustainable development and economic growth. Come and witness the unveiling of stunning artworks created by talented local artists that highlight the importance of decent work and economic growth, one of the Sustainable Development Goals.
Immerse yourself in the vibrant atmosphere and engage with the artists as they share their inspiration behind their creations. Don't miss this unique opportunity to support the local art community. Mark your calendars and be part of this unforgettable experience!
---
Sponsor: Teachers&
NGO: We Love Philly
Artist: Faysal Adger