SDG #8: Decent Work and Economic Growth
The Global Philadelphia Association, Teachers&, School of the Future and We Love Philly are working together to debut the artwork of Faysal Adger which highlights SDG 8: Decent Work and Economic Growth.
This collaborative project will be celebrated at the unveiling on November 28th at 1 pm.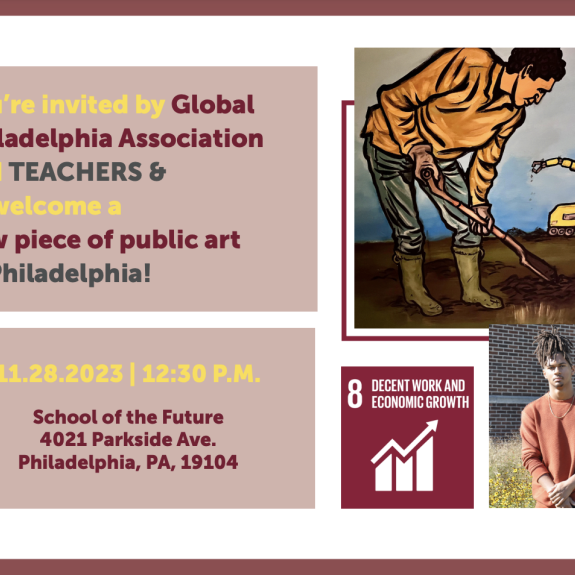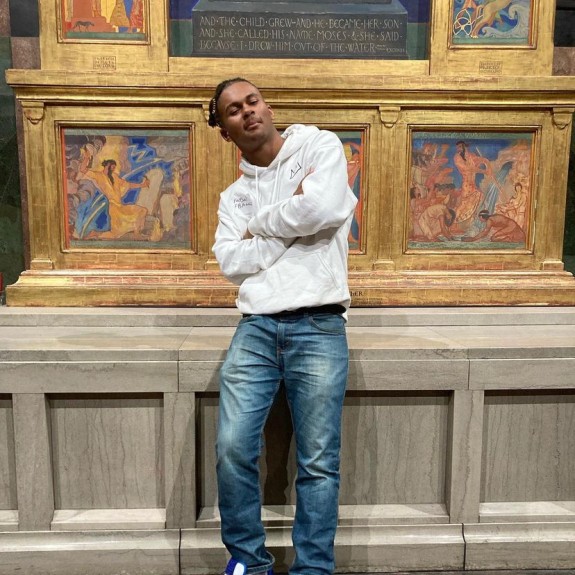 About the Artist
Faysal Adger is a 16-year-old Philadelphian native from Germantown. He was diagnosed with childhood brain cancer at a young age, and has been living life to the fullest ever since! He wants to be an inspiration to other people living with cancer.
Faysal plays with color, perception, and texture in his stylized artwork. Faysal's paintings have layers, nuance, and depth. His artwork exudes movement, exaggeration, and multicolor combinations. Faysal also delights in exploring Black culture in the subjects of his artwork.
Promote sustained, inclusive and sustainable economic growth, full and productive employment and decent work for all
Multiple crises are placing the global economy under serious threat. Global real GDP per capita growth is forecast to slow down in 2023. Challenging economic conditions are pushing more workers into informal employment.
As economies start to recover, the global unemployment rate has experienced a significant decline. However, the youth unemployment rate continues to be much higher than the rate for adults, indicating ongoing challenges in securing employment opportunities for young people. 
The pandemic has accelerated digital adoption and transformed access to finance. Globally, 76 per cent of adults had bank accounts or accounts with regulated institutions in 2021, up from 62 per cent in 2014.  
Achieving Goal 8 will require a wholesale reform of the financial system to tackle rising debts, economic uncertainty and trade tensions, while promoting equitable pay and decent work for young people.