Sustainable Development Goal#11: Sustainable Cities and Communities
Nazeer Sabree created the stunning mural for SDG #11: Sustainable Cities and Communities, located at West Philadelphia's KIPP West Philadelphia Elementary Academy.
Sabree's work reflects their experiences growing up in Philadelphia. Sabree has developed a unique style that seamlessly blends classical elements with contemporary ideas, producing potent, evocative, and impactful works about Black culture.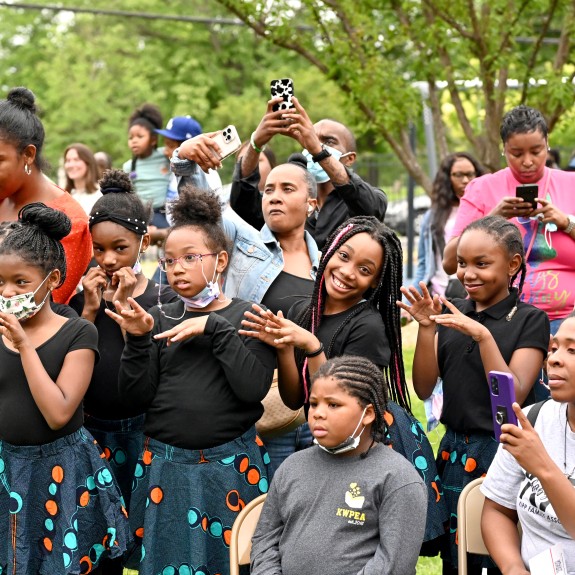 Local Impact
The mural's debut was a celebratory day for KIPP West Philadelphia, its students, families, and the extended community. Local dignitaries lauded the mural's arrival, and the school's many different performing groups added their creativity and spirit to the neighborhood event.
Each mural project contains a grant awarded to a deserving organization doing related work. The sponsor for this unveiling, TD Charitable Foundation, has been committed to Philadelphia's low-income housing.
The SDG Mural Project awarded the grant to the artwork's host, KIPP West Philadelphia Elementary Academy. KIPP's innovative Knowledge Is Power Program delivers an exceptional educational experience to its students, preparing them for college and a choice-filled life.
Sustainable Cities and Communities
Global Context 
The COVID-19 pandemic has caused significant shifts in migration patterns and urbanization, posing challenges to achieving SDG 11 for sustainable cities. The number of people living in slums or slum-like conditions in urban areas has been growing, exacerbating the housing crisis.
Access to convenient public transportation remains limited for only 51.6% of the urban population. Cities are expanding physically faster than population growth, and waste management in some regions is inadequate, contributing to pollution and greenhouse gas emissions. The proportion of urban land dedicated to open public spaces falls far below recommended levels.
Efforts to improve sustainable urban development require strengthening capacities for planning, enhancing public transportation, and implementing effective waste management systems. Measures to mitigate the impacts of climate change and conflicts on cities are also crucial, along with the promotion of disaster risk reduction strategies at the local level.
Source: United Nations' Sustainable Development Goals, SDG#11 Sustainable Cities and Communities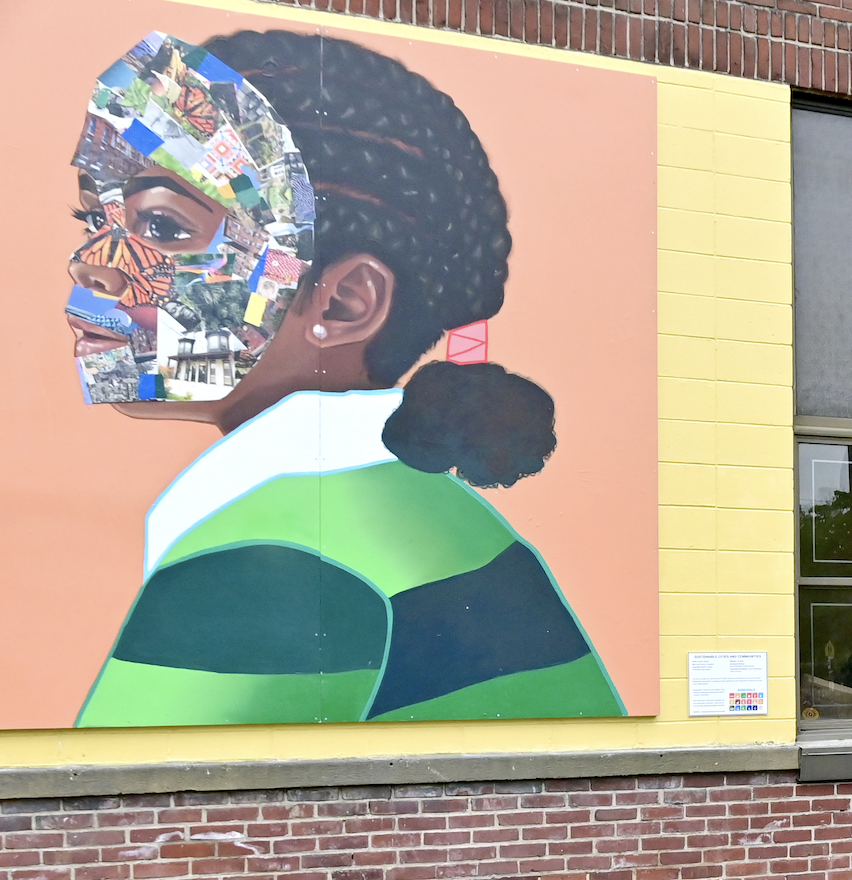 Thanks To 
GPA appreciates the contributions of sponsor TD Charitable Foundation, the artist Nazeer Sabree, and host-grantee KIPP West Philadelphia Elementary Academy.