Sustainable Development Goal #10: Reduced Inequalities
Mat Tomezsko created the mural for SDG #10: Reduced Inequalities, installed outside of Gladfelter Hall at Temple University.
Mat Tomezsko is an artist from Philadelphia creating abstract paintings, public art installations, and community art projects based around participation and everyday visual language. Tomezsko's artwork has been exhibited at numerous art spaces regionally and nationally, including the Crane Arts, Woodmere Art Museum, the Center For Emerging Visual Artists (CFEVA), and Wexler Gallery in Philadelphia; Lillstreet Art Center in Chicago, IL; the Delaware Contemporary in Wilmington, DE; and Thomas Hunter Projects in New York, NY.
He has created several notable public art projects including 14 Movements: A Symphony in Color and Words, a mile-long temporary mural installed in downtown Philadelphia during the 2016 Democratic National Convention; Look Long and Look Good, a series of 30 paintings currently installed along Main Street in Manayunk; and Flowering Axes, a mural in the 5th Street Vehicular Tunnel underneath the Ben Franklin Bridge.
His work is in the collection of The Wharton School at The University of Pennsylvania, Fox School of Business at Temple University, Capital One in Wilmington, DE; and various private collections.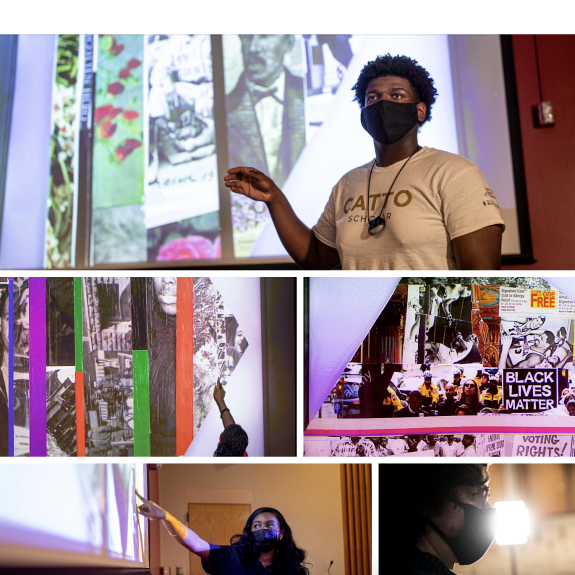 Local Impact
Each mural project contains a grant awarded to a deserving organization doing related work.
For the Reduced Inequalities SDG mural, the grant award winner is Temple University's Institute for Diversity, Equality, Advocacy, and Leadership (IDEAL), a student, faculty, and community resource that "helps connect communities through meaningful cultural engagement, safe zone training and more."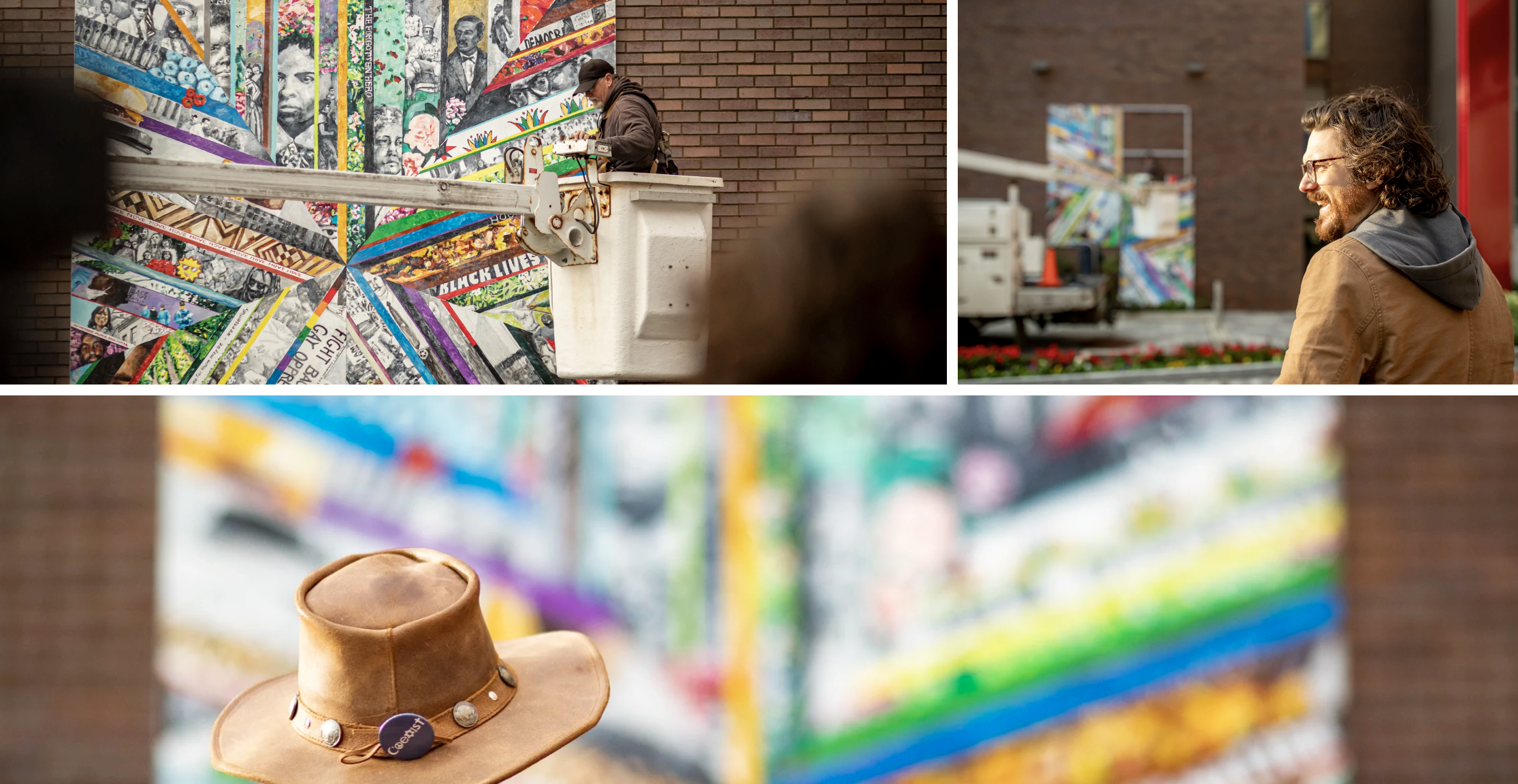 Global Context 
Before the pandemic, the incomes of the bottom 40% of the population were growing faster than the national average in many countries, promoting shared prosperity. However, the impacts of COVID-19 and uneven recoveries threaten to reverse this trend and worsen global inequality. The number of refugees and forcibly displaced persons has reached unprecedented levels, with one in 251 people worldwide being a refugee. 
Achieving SDG 10 requires addressing wage disparities and resource access within and between countries. While progress has been made in some areas, challenges remain in reducing income inequality, ensuring social assistance, and improving migration policies and remittance costs. 
Source: United Nations' Sustainable Development Goals, SDG#10 Reduced Inequalities
Thanks To 
GPA celebrates the contributions of the artist Mat Tomezsko, and the sponsor and host Temple University. Congratulations to the grant recipient, the IDEAL program.
"The progress of humanity doesn't occur overnight; instead it is a series of gradual changes. Human prejudices are always present and that means we must confront them."
- Hai-Lung Dai,
Vice President of the Office of International Affairs