IPromise Charitable Giving Fund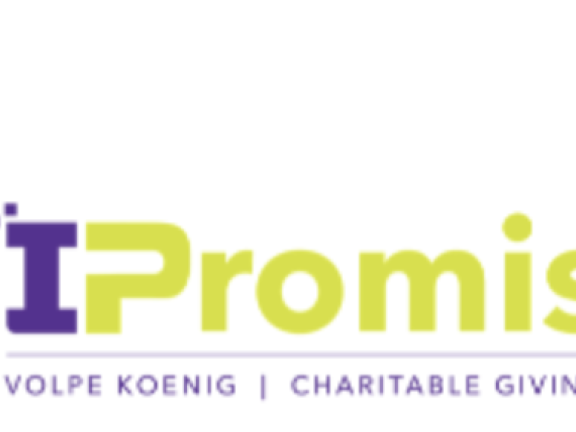 Volpe Koenig is deeply committed to giving back to the communities in which we live and work. In 2007, Volpe Koenig established the IPromise Charitable Giving Fund to assist Greater Philadelphia Metro area nonprofit organizations with continuing their missions and establishing new programs. To date, IPromise has awarded well over $500,000 to grant recipients
Recognizing the fundraising challenges faced by non-profits in recent years, the IPromise award has been revised for 2023 and will now award one $40,000 grant to a single qualifying organization. In addition, the application process is open to previous IPromise winners who have not received a grant in the past five years.
All qualifying organizations are invited to an application process that usually is open early June through mid-August each year. Funds are generally disbursed in December or January.
All organizations in the following categories are eligible to apply:
Arts, Culture and Humanities
Community Development
Education and Research
Environment and Animals
Health, Human Services & Youth Development
Veteran Services
The 2023 application process will be open from June 12, 2023 through August 18, 2023

---

IPromise Application Criteria:
Organization must be a 501(c)(3) tax-exempt organization under U.S. Internal Revenue Code Section 501(c)(3).
Organization must be at least two years old at time of application.
Organization must submit proof of 501(c)(3) status with application.
Organization has an annual operating budget of less than $10 million.

Organization must be headquartered in, and serve the population of, any Philadelphia Metro area defined as:

Bucks County, PA
Chester County, PA
Delaware County, PA
Montgomery County, PA
Philadelphia County, PA
Burlington County, NJ
Camden County, NJ
Gloucester County, NJ
The following organizations are not eligible for an IPromise Grant:
Organizations promoting religious affiliations or political activities
Programs accessible only to paying membership
Scholarships, fellowships or tuition assistance programs
Endowments
Government agencies
Individuals
Organizations that have as their primary activity the making of grants to other charitable organizations and to individuals, rather than the direct operation of charitable programs
Recipients of IPromise grants within the past five years (since January 2018).
The 2023 Application Process Timeline:
Jun 12 Applications Open
Aug 18 Applications Close
Sep 9 Three finalists will be notified and asked to schedule a 30-minute presentation before the IPromise Committee
Sep- Oct Finalist presentations
Nov 7 Grant winner notified
Nov 28 Public announcement
Dec 31 Grant funds disbursed
*Selection, notification and fund disbursement dates approximate and subject to change
Contact [email protected] for more information.