Contact Information
(215) 898-3700
Location
3601 Spruce Street
Philadelphia, PA 19104
United States
The Wistar Institute
Organization/Business type
Nonprofit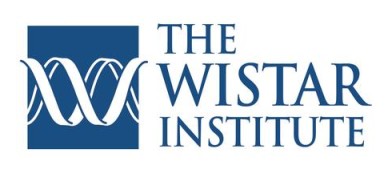 Founded in 1892, The Wistar Institute is the nation's first independent institution devoted to biomedical research and training. Wistar is an international leader in early-stage discovery science in the areas of cancer, immunology, and infectious disease. Its transformative research innovations led to the development of vaccines for rabies, rubella, and rotavirus, and the identification of genes associated with breast, lung, and prostate cancer.
A National Cancer Institute Cancer Center since 1972, with the highest possible "Exceptional" rating, Wistar is the only one in Philadelphia dedicated solely to research. Wistar's visionary investigators work tirelessly to develop research breakthroughs that are the basis of new and better cancer treatments, more effective vaccines, and other life-saving therapies and diagnostic tools to fight diseases afflicting millions worldwide.
Wistar's mission includes a strong commitment to educate and train the next generation of scientists for promising new avenues of research, as well as to encourage young people to consider careers in biomedical science, fostering the growth of a vital and essential life sciences workforce. Since 1994, Wistar's Summer Fellowship Program has been offering Philadelphia High School students the chance to become directly involved in experimental biological research projects in the lab with scientist mentors. And for the past 15 years, the Institute has been providing hands-on training for future research assistants through its Biomedical Technician Training Program, a joint initiative with the Community College of Philadelphia and the only one of its kind in the area.
Wistar has an entrepreneurial culture for commercialization of research discoveries to benefit public health. Through creative partnerships with academia, biotech, and the pharmaceutical industry, the Institute is creating new opportunities that will accelerate the path of therapeutic advances from bench to bedside.
Wistar's pursuit of basic, fundamental science is the bedrock to understanding and curing disease. The Institute works to ensure that its research advances move from the laboratory to the clinic as quickly as possible.