Contact Information
(724) 370-0727
Location
Radnor Court
259 N Radnor Chester Road
Radnor, PA 19087
United States
PhilaFLAM
Organization/Business type
Nonprofit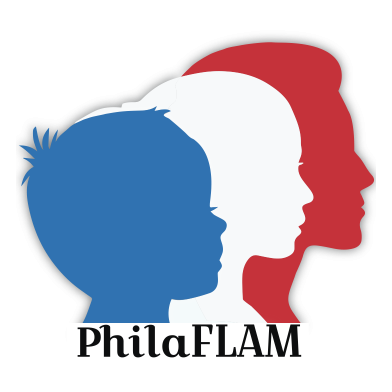 PhilaFLAM is a non-profit association, initiated and managed by volunteer parents. French-speaking and professional teachers provide French lessons. The program is open to French-speaking children aged 3 to 18 living in the Philadelphia area.
Classes are taught exclusively in French, in Allentown, Princeton and Radnor. We do our best to offer these courses at an affordable price for families. Children can deepen their knowledge of the French language and culture through academic lessons and fun activities in French.
To receive information, email [email protected]!
What PhilaFLAM offers:
Course Lesson
French test preparation
Summer camp
Extracurricular, such as "Night at the Opera"
Study fair