Contact Information
Location
Dragon Boat Dock
1233 Martin Luther King Jr Dr
Philadelphia, PA 19131
United States
Philadelphia Dragon Boat Association
Organization/Business type
Civic/Community Organization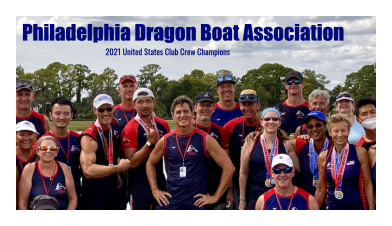 The Philadelphia Dragon Boat Association (PDBA) not only has the oldest dragon boat team in the United States, it is also the most decorated team. This organization trains members to become members of the National Team.
According to Culturetrips.com, Dragon Boat racing originated from China during the Warring States Period first as a folk ritual. Since then, Dragon Boat racing has developed into a competitive sport across the world. Every summer, Hong Kong hosts a festival inviting athletes from around the world to compete.
No experience is required to join PDBA, however practices are very intense and commitment is required. To learn more about how to join, follow this link.
To see video coverage of their competitions, follow this link.
Make sure to follow them on Instagram, Facebook and Twitter to stay up to date on events!