Contact Information
215-988-8800
Location
100 N. 20th Street 5th Floor Philadelphia, PA 19103
United States
The Pennsylvania Horticultural Society
Organization/Business type
Nonprofit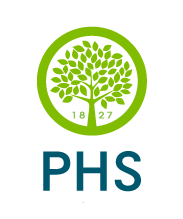 The Pennsylvania Horticultural Society is a nonprofit membership organization founded in 1827 that offers programs, activities, workshops, and publications for gardeners of all levels and interests.
Proceeds from the PHS Philadelphia Flower Show, as well as donations from foundations, corporations, government agencies, and individuals, support PHS programs and initiatives, including Plant One Million, a multi-state tree-planting campaign, and City Harvest, which grows fresh produce for more than 1,200 families in need each week. PHS motivates people to improve the quality of life and create a sense of community through horticulture.
Under the leadership of Drew Becher, PHS provides great events, activities, and publications for novice gardeners, experienced horticulturists, and flower lovers of all ages.
PHS also produces and manages a variety of shows, competitions, and programs, including:
The Philadelphia International Flower Show, the largest indoor flower show in the world
Proceeds from the Philadelphia International Flower Show support PHS's programs, including neighborhood and public landscape greening projects through Philadelphia Green
PHS offers many services, including garden tours and publications
Kids Grow Expo
City Gardens Contest
PHS headquarters is located at 100 North 20th Street (20th and Arch Streets) in Philadelphia, Pennsylvania. In addition to administrative offices, the building houses the PHS McLean Library, which contains the most extensive collection of horticultural books in the Greater Philadelphia region.