Contact Information
(610) 348-1464
Location
1501 Cherry St
Philadelphia, PA 19103
United States
Envision Peace Museum
Organization/Business type
Nonprofit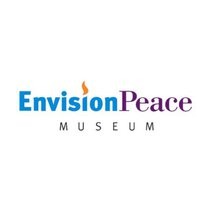 The Envision Peace Museum is an independent, not-for-profit institution under development in Philadelphia. The Museum fosters insight into the meanings and roots of peace while empowering visitors to overcome violence and injustice in their lives and in the world.
A key objective of Envision Peace Museum is to open a Welcome Center and museum in Center City, Philadelphia, and an online museum to make resources, exhibits, and programs for active peace available to all. The first offering of the Welcome Center will be a "Peace Factory", a flexible and dynamic space to engage audiences in the exhibit making process. Here, visitors will give feedback on ideas in development, test out different interactive exhibits, and even collaborate with exhibit creators.
Envision is rooted in the premise that peace is personal, and that all people have a part to play in forging a more peaceful, equitable, and sustainable future.
Topic
Arts and Culture
Global Affairs