Contact Information
Mimi Stillman
Artistic Director
267-252-1803
Location
135 N 22nd St
Philadelphia, PA 19103
United States
Dolce Suono Ensemble
Organization/Business type
Nonprofit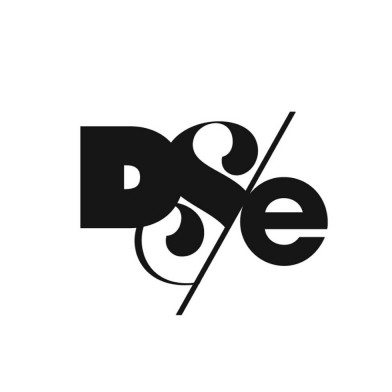 Dolce Suono Ensemble, founded by world-renowned flutist and Yamaha Performing Artist Mimi Stillman, has captivated audiences since its inception in 2005. Dolce Suono Ensemble has been widely acclaimed by the media for its innovative and dynamic programming of repertoire spanning Baroque to new music (44 world premieres in 11 seasons), and was Chamber Music America's featured American Ensemble.
OUR MISSION
Dolce Suono Ensemble (DSE) strives to enrich and inform people's lives through chamber music, with a core group of artists performing and presenting chamber music concerts on its "Dolce Suono Ensemble Presents" series in Philadelphia, performing touring engagements, recording, and engaging communities through outreach initiatives. These include "Música en tus Manos" ("Music in Your Hands), DSE's ongoing project with the Latino community of Philadelphia, and outreach partnerships with Philadelphia public schools and educational programs. In DSE's curatorial vision, concert programs are built around themes that set music in its broadest cultural context.
Dolce Suono Ensemble's core values are artistic excellence in performing standard repertoire and building the repertoire through commissioning important new works, engagement, accessibility, and life-long learning.
CONCERTS & EVENTS
Dolce Suono Ensemble presents dynamic and innovative programs of Baroque to new repertoire with historian Mimi Stillman's curatorial vision setting the music in its broadest cultural context. Some of its artistically and intellectually powerful projects include the celebrated Mahler 100 / Schoenberg 60, Debussy in Our Midst: A Celebration of the 150th Anniversary of Claude Debussy, and A Place and a Name: Remembering the Holocaust.
Dolce Suono Ensemble has performed at venues including Merkin Hall, Smithsonian American Art Museum, the Kimmel Center for the Performing Arts, Southern Exposure New Music Series (SC), Brooklyn's Roulette, University of Pennsylvania, and many more. The ensemble enjoys a partnership with the Washington National Opera Domingo-Cafritz Young Artist Program at the invitation of Plácido Domingo.
PREMIERES AND ALBUMS
Dolce Suono Ensemble has contributed major new works to the chamber music repertoire through commissioning, giving 59 world premieres in 17 seasons. Some of today's most eminent composers have written for the ensemble including Jennifer Higdon, Steven Stucky, Shulamit Ran, Richard Danielpour, Steven Mackey, David Ludwig, and Zhou Tian. The ensemble's recordings Freedom, music for flute, piano, and the human spirit, Odyssey: 11 American Premieres, both featuring Mimi Stillman, flute and Charles Abramovic, piano, and American Canvas featuring Dolce Suono Trio (Innova Recordings), have been critically acclaimed. Dolce Suono Ensemble concerts and recordings are broadcast internationally.
Topic
Arts and Culture
World Heritage