Contact Information
(215) 890-5252
Location
1726 Locust Street
Philadelphia, PA 19103
United States
Curtis Institute of Music
Organization/Business type
Other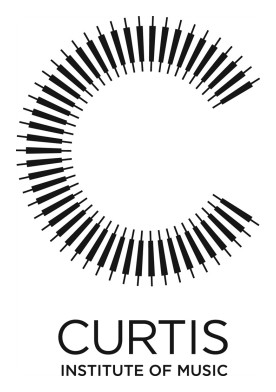 The Curtis Institute of Music educates and trains exceptionally gifted young musicians for careers as performing artists on the highest professional level.
One of the world's leading conservatories, Curtis provides its 165 students with full-tuition scholarships and personalized attention from a celebrated faculty. The school's distinctive "learn by doing" approach has produced an impressive number of notable artists since its founding in 1924. Curtis alumni hold principal chairs in every major American orchestra, and each season they are featured as guest soloists with the world's leading orchestras, opera houses, and chamber music series.
Curtis's innovative programs encourage students to perform often and hone 21st-century musical skills, and the school's facilities offer superb spaces for music-making, as well as state-of-the-art technologies to enhance learning. Students perform internationally with Curtis On Tour in addition to more than 150 performances in and around Philadelphia each year. When they graduate, they become musical leaders, making a profound impact on music around the globe.
ADMISSIONS
Admissions to the Curtis Institute of Music are based on artistic promise alone. Enrollment is limited to the number of musicians needed for a symphony orchestra, opera department, and select programs in piano, guitar, composition, conducting, organ, and harpsichord. With an acceptance rate of only 3.2 percent, Curtis is ranked the most selective college-level institution in the United States by U.S. News and World Report (2012 edition, based on 2010–11 admissions statistics).
Curtis provides full-tuition scholarships to all of its students and complete and diversified musical training, plus liberal arts courses. Students may pursue a Diploma or a Bachelor of Music degree. Vocal students may also pursue a Master of Music degree or a Professional Studies Certificate.
STUDENTS
Students at Curtis enjoy a wealth of opportunities to perform, listen, and learn. The school's high standard for entry ensures that students rehearse and perform alongside musical peers.
International students make up 40% of the multicultural student body, and there is no minimum or maximum age to audition. In its unique nurturing environment, the school's superb faculty encourages students at every step to grow as artists and as members of the Curtis community.
FACULTY
Faculty members at Curtis include a high proportion of eminent performing musicians who connect students to life as a successful professional musician today. Their unmatched musical lineage, in turn, links students to the classical masters. Curtis's ninety-member faculty also includes highly credentialed instructors in musical studies, liberal arts, and career studies. Curtis frequently hosts world-renowned artists to work with its students in master classes, chamber music coachings, and residencies; in orchestra reading sessions; in the classroom; and in performances by the Curtis Symphony Orchestra and Curtis Opera Theatre.
PERFOMANCES
Performances at Curtis grow from the school's "learn by doing" philosophy. Students enjoy constant opportunities to perform, with more than 130 public performances each year, including orchestra concerts, opera productions, and solo and chamber music recitals.
The Student Recital Series offers more than 100 free public performances each season. Students often perform with distinguished faculty, alumni, and guest artists.

Praised by the New York Times for its "otherworldly ensemble and professional level of sophistication," the Curtis Symphony Orchestra performs a three-concert season in Verizon Hall at Philadelphia's Kimmel Center for the Performing Arts.

The Curtis Opera Theatre presents several staged performances and concert productions annually in various Philadelphia venues. All of the department's twenty-five voice and opera students are cast repeatedly each season, providing them a rare level of performance experience.

Curtis On Tour brings the extraordinary artistry of the world-renowned Curtis Institute of Music to national and international audiences, with students performing alongside celebrated Curtis alumni and faculty.

Expanding upon the beloved Alumni Recital Series, the school introduces a new series, Curtis Presents, in the Fall of 2013. It showcases faculty, students, and alumni in specially curated recitals highlighting Curtis's unique performance culture. Proceeds from the concerts directly benefit current Curtis students.
Family concerts at Curtis are a fun introduction to classical music for children ages five to twelve. Through performance and audience interaction, Curtis students illustrate the basic elements of music and share their experiences as musicians.