Contact Information
Franca Riccardi
Executive Director
(215) 735 - 3250
Location
230 S. Broad St.
Suite 1105
Philadelphia, PA 19102
United States
America-Italy Society of Philadelphia
Organization/Business type
Nonprofit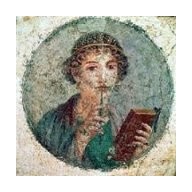 It was 1956 when a violinist with the Philadelphia Orchestra and the new Italian consul general discovered a mutual love of 18th century Italian chamber music, and from their impulse to share Italian music and culture, the America-Italy Society was born.
Still at its core is the free concert series of the Amerita Chamber Players, all of whom are members of the Philadelphia Orchestra, and an extensive Italian language program. The Society also sponsors lectures, book presentation, films, art exhibits, day trips with Italian themes, and a series of study tours in Italy. The Society is also engaged internationally in the saving and restoration of Venetian art and monuments, as part of UNESCO.
The America-Italy Society of Philadelphia is a tax-exempt, nonprofit organization under Sections 501 (c)(3) and 509 (a) (2) of theInternal Revenue Code. Contributions to the Society are deductible for federal income tax purposes.