Contact Information
(215) 735-5283
Location
Center City Branch
1420 Walnut Street
Suite 700
Philadelphia, PA 19102
United States
Bryn Mawr College Campus Branch
101 N Merion Avenue
Bryn Mawr, 19010
United States
Alliance Française de Philadelphie
Organization/Business type
Nonprofit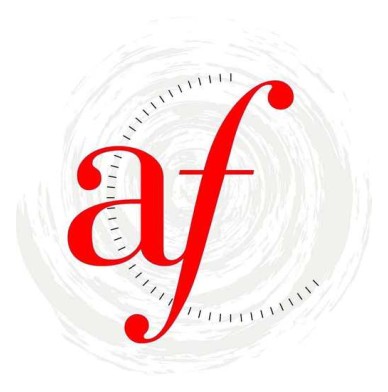 The Alliance Française de Philadelphie is a nonprofit organization dedicated to helping people learn French and deepen their knowledge of Francophone cultures. We do that by offering a wide variety of classes for all levels, many cultural events and a welcoming community.
The Alliance Française de Philadelphie is also an official examination center that administers the TCF (Test de connaissance du Français), DELF and DALF exams, for people wanting to pursue their studies in a francophone country, or for immigration purposes.
The Alliance Française makes part of the Fédération des Alliances Françaises which groups all the Alliances Françaises in the United States in a directory. With more than 100 branches in the US and over 900 all around the world, the Alliance française offers French classes for all levels from beginner to advanced speakers. It is also the opportunity to foster your knowledge of French culture and language thanks to many events like dinner, movies, lectures and so much more social cultural activities.
Sonia Robin has been the Executive Director of the Alliance Francaise de Philadelphie since 2017. Sonia's mission is to promote the French language and francophone cultures, to develop, implement, and monitor strategic plans to ensure that AF Philadelphie can successfully fulfill its mission.
She also oversees and continuously improves an array of programs that successfully carries out the organization's mission. She has enhanced the visibility of AF Philadelphie through engagement with surrounding communities and by working closely with other professional, nonprofit, and private organization, including other educational and cultural institutions.
Sonia was born in Marseille, a multicultural city in the south of France. She has always felt connected to the English language and earned a degree in American and English civilization and literature, which she completed at the University of Aix en Provence, and a certification as a French teacher from the Alliance Française de Paris.
She started working at the Alliance Française de Philadelphie in 2012 as a teacher of French.
"Being a GPA member is very good for us. We are part of a bigger organization and are able to connect and network with others. It was wonderful to have so many choices and to meet so many different people."
- Alliance Francaise
Topic
Arts and Culture
Community Development
History and Preservation