Philadelphia250 Announces 11 Semi-Finalists for their Leave a Legacy Grant Project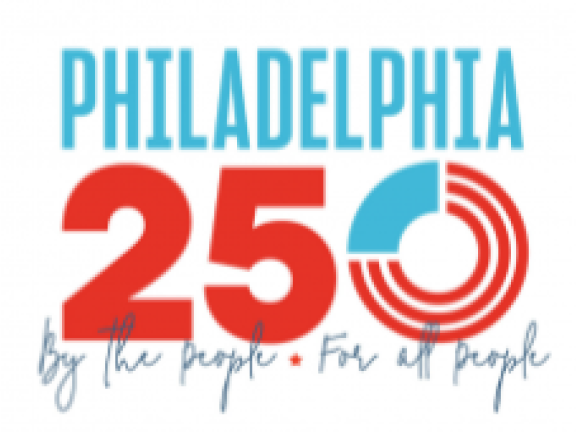 By Emily Brooks
Philadelphia250 announced 11 semi-finalists for their Leave a Legacy grant program during an event on June 28. The semi-finalists' community projects will one day strengthen Philadelphia and solidify its legacy as a historical city. Each project was celebrated as they move onto the next stages of the grant process.
In just four years' time, Philadelphia will be celebrating the 250th anniversary of America. Philadelphia250, a non-profit organization, has been tasked with organizing the 2026 celebration. With the goal of diversity, equity, and inclusion in mind, they have secured a grant from John S. and James L. Knight Foundation and The Philadelphia Foundation to fund community projects that will leave a positive legacy for the city.
From the submissions received and the semi-finalists chosen, Philadelphia250 believes the organizations are truly passionate about their projects and invested in Philadelphia's future. The following is a list of organizations selected as semi-finalists: Bicycle Coalition of Greater Philadelphia, HealthTribe Student Network, Our Market, Philadelphia Music Alliance, Red Feather's Legacy, Smith Memorial Playground & Playhouse, Special Olympics Pennsylvania, The Miyanda Project, The West Philly Bunny Hop, Why Not Prosper Inc. and Writers Room at Drexel University.
The organizations cover a wide breadth of initiatives, with many focusing on providing opportunities for disadvantaged communities. For instance, the HealthTribe Student Network is seeking to connect underserved students in communities of color with healthcare providers. In addition, Why Not Prosper Inc. seeks to provide formerly incarcerated women with opportunities to better their lives.
Other organizations are focused on promoting the culture and history of certain community groups that have been underrepresented in Philadelphia. For example, Red Feather's Legacy aims to establish a center for indigenous people to engage with and to promote indigenous culture in the city. Another example is the Smith Memorial Playground & Playhouse project that aims to teach children about marginalized and undertaught historical figures to inspire them for future advocacy.
Philadelphia250 is ensuring these projects get the support they need to reach their full potential, as the Leave a Legacy program aims to see real impact by the 250th celebration. The semi-finalists selected have all received a portion of the overall $125,000 grant as they enter their fourth month of the project development period with help from experts provided by Philadelphia250.
During this time, the organizations have been asked to showcase meaningful engagement with their target community all while representing the core values of Philadelphia250. According to their website, Philadelphia250's core values are shared prosperity, people's histories, revolutionary actions, and the pursuit of happiness. The finalists will be announced at a public expo event in December where they will then go under full development to be ready in time for 2026.
Philadelphia250 is committed to including and representing all communities in Philadelphia during the 2026 celebration, which is why they made sure to attract as many groups as possible during their outreach process. Not only did they target all communities in their public call, but they also ensured the application process was equitable to take part in. For instance, the application was short, free, and allowed projects in all stages of development from various diverse organizations. In addition, Philadelphia250 provided technical assistance to any organization that needed it.
The Leave a Legacy program is an integral part of America's 250th anniversary celebration that will take place in 2026 as it recognizes the work that still needs to be done in Philadelphia and the country. By supporting multiple different community projects with bold ideas, Philadelphia250 is planning a celebration that will go past 2026 and create a stronger Philadelphia. To stay up to date about these projects, head to Philadelphia250's website to learn more.
Topic
Business and Commerce
Emerging International Journalists Program