The OWHC: Bringing Together International Cities for Heritage and Sustainability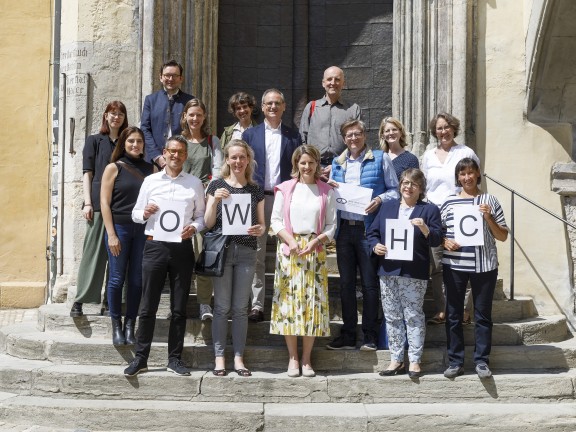 Created in 1993, the Organization of World Heritage Cities (OWHC) is an international, non-profit NGO that brings together and fosters collaboration between cities with UNESCO World Heritage sites. This group of historic cities share the common goal of defending universal human values and protecting cultural heritage, wherever they may be located.
Headquartered in Québec City, the organization is administered by the General Secretariat, supported by five Regional Secretariats, and represented by mayors of the member cities. The OWHC aims to push forward policies, strategies, and projects that allow cities to tackle future challenges related to heritage and sustainability.
The OWHC's current program is the Québec Roadmap, which was adopted at the 16th World Congress in Québec in September 2022. The Roadmap, oriented towards action and collaboration, aims to renew existing urban practices and support members in large-scale, grassroots projects. New practices will be tested through "pilot projects," carried out within "collaborative networks" formed by cities sharing similar objectives.
Philadelphia protects its very own UNESCO site, Independence Hall. Global Philadelphia's intern, Kynaat Moosvi, has been attending OWHC roundtables, during which member cities give presentations about their challenges and insights, opening opportunities for other cities to work with them. She shares her insights about the five OWHC meetings she attended.
"While they were based in different cities," Kynaat explains, "if there were specific problems, they still shared a lot of similarities. They wanted to improve their cities in addition to preserving their cultural heritage."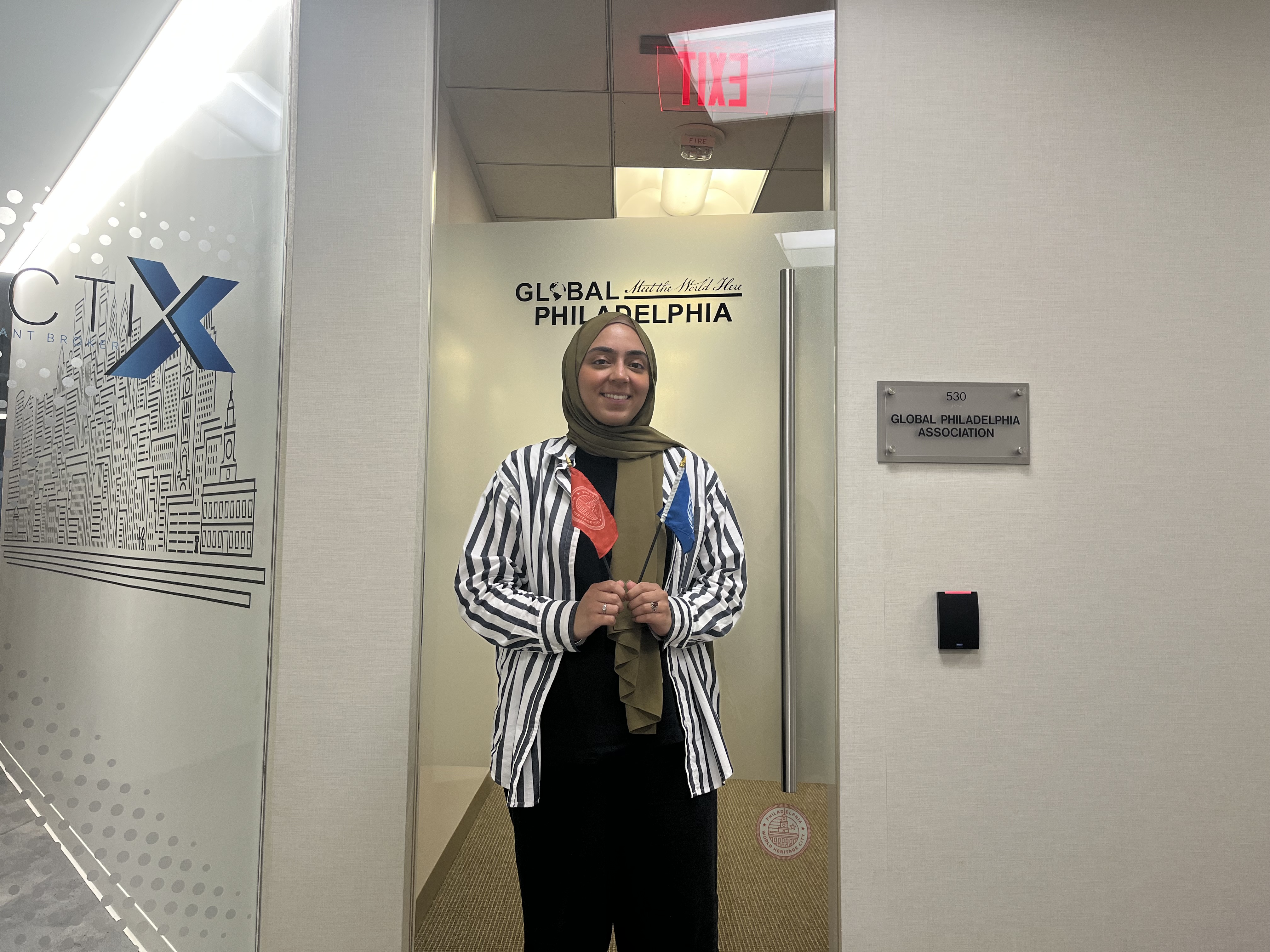 Mato Frankovic, Mayor of Dubrovnik in Croatia, described the negative effects of tourism, which create traffic and noise and air pollution. This has led to the deterioration of quality of life for the locals and the tourists. The speakers discussed new ways to prioritize the citizen first, such as pedestrian zones and limits to tourist access. Emerging technology, such as smart city tools, can use data responsibly to manage traffic and transportation.
Other cities discussed challenges of sustainability in historic urban areas. The Historic Center in Krakow, Poland is a UNESCO site in the city center, but over-tourism and extreme summer temperatures threaten historical preservation efforts. The presenters discussed supporting grassroots initiatives, such as planning trees, purifying air through greenery, and protecting the market from overcrowding. Puebla, Mexico also faces similar challenges preserving its historic neighborhoods from seismic vulnerability, high temperatures, and lack of green space. Orienting towards walkability and road safety, the city plans to reorganize its urban land use and incorporate more nature.
The World Heritage Cities also discussed changing demographics and residents. Brussels shared concerns about protecting the city's historic buildings which are subject to real estate and tourism pressures. Shopkeepers used to live on the upper floors of their stores, but now those buildings are commercially leased with unoccupied upper floors. The speakers discussed ways to tackle the housing crisis through municipal taxes and disincentive heritage offenses.
The Regional Secretariat of Southern Europe and the Mediterranean discussed the difficulties of preserving traditional knowledge in craftsmanship and art. Master artisans are retiring without apprentices to carry on their work and wisdom, and cities are struggling to preserve the artistic heritage rooted in these traditional techniques. The presenters explained the need for training centers and an inventory of knowledgeable professionals and educators. Colonia de Sacramento, Uruguay also hopes to generate greater community engagement by strengthening the local city identity through heritage preservation, educational programs, and museum outreach.
"You can't put a value on cultural heritage," Kynaat explains. "After these meetings, it definitely showed me how much opportunity is out there, not only Philly to expand on cultural heritage and preservation but also collaboration. We think of cities being so far away from each other, but clearly there are a lot of similarities."
This October, Global Philadelphia looks forward to the OWHC Regional Conference for Northwest Europe and North America in Bruges. Looking ahead, cities will meet for the 17th OWHC World Congress in Cordoba, Spain in September 2024. Members are preparing for the next phase, the "New Urban Project," which aims to bring cities closer to an ideal of livable, inclusive, and resilient cities. 
Topic
Emerging International Journalists Program
Global Affairs
History and Preservation
World Heritage