A Global Conversation with Susan Jacobson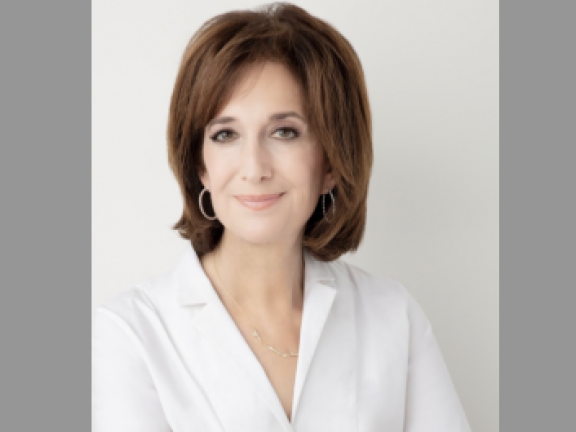 By Chloe Hunt
Meet Susan Jacobson, CEO of Jacobson Strategic Communications and Former Chair of the Chamber of Commerce for Greater Philadelphia. Jacobson also plays a leadership role as a Commissioner on the Governor's Pennsylvania Commission for Women and Vice Chair on the National PBS Foundation Board. Jacobson has received a litany of accolades, including the Power 100, Philadelphia Business Journal's (PBJ) Most Admired CEO, PBJ's Women United Award, Greater Philadelphia United Way's Women of Distinction Award, PBJ's Woman Entrepreneur of the Year, the Stevie Award for America's Fastest Growing Private Companies, Inc. 5000, Philly Power 100, City and State PA, Living Legacy Award, and the Urban Affairs Coalition.
Chloe Hunt: Can you share with us a little bit about your background and how you got started?
Susan Jacobson: When I graduated from college, I worked in the Massachusetts Governor's Office. One global initiative I'm proud of implementing – I brought Prince Charles (now King Charles) to the States. He was focused on youth unemployment and agreed to help shine a spotlight on an innovative program in Lowell, Massachusetts. It was a huge success.
Next, I ran Mike Dukakis' campaign for President in Washington State, serving as State Deputy Director and then State Director. I was 28 years old and one of only two women state directors at the time. We won our state; one of only 10 states in the country that won in that election. I then moved to Philadelphia and worked for the University of Pennsylvania as Associate Secretary and was later appointed Deputy Chief of Staff to Mayor Ed Rendell.
From there, I went over to a large communications firm where I was Vice President and then Executive Vice President, working on communications and outreach for companies and organizations. In 2010, I launched my own communications business, Jacobson Strategic Communications.
When I started my business, two differentiators were important to me. First, I didn't want anyone to ever come to work with a sick feeling in their stomach. I wanted people to know they could make mistakes and it was fine. Second, I decided we wouldn't have a typical public relations firm but a strategic communications firm. Each client account is organized with three senior leads and then a support team that works around them. Because of that, we have an outstanding list of clients – among some of the top businesses and organizations in the region.
Two years ago, I was asked to be Chair of the Chamber of Commerce for Greater Philadelphia. During my tenure, I am proud of the work we accomplished together, including organizing a trade mission to Canada. Working with Ambassador Cohen and his staff, we worked with Black, Brown, and Asian-American businesses who were disproportionately hit by COVID-19 to help initiate cross-border trade opportunities with Canada.
CH: How do you see Philly in the world?
SJ: I truly believe that Philadelphia is a world-class city. Look at our arts – the Grammy-winning Philadelphia Orchestra – and look at our history. We have a sprawling beautiful park system right in our city, we're located between D.C. and New York, we have affordable housing options, and winning sports teams. Philly clearly has what it takes to be world-class and revered around the world. I believe it's important for Philadelphians to reflect on how lucky we are to be here.
Philadelphia can be successful if we adopt a global mindset. We need to think about much bigger ways of expanding Philadelphia's reach. To explore new ideas, find innovative solutions, and identify opportunities to bring business to the city is important in making Philadelphia a global city.
CH: What does a typical day look like in your work?
SJ: I wake up at six and lift very light weights. I read the newspapers, check emails, and then I start meetings and calls. A lot of my work is related to helping the City of Philadelphia. Usually, I will try to get in a lunch or dinner meeting – particularly now that COVID-19 is over. I learned from Jack Welch, a former mentor of mine, that it's important to go to lunch or dinner with someone every day. I've tried to keep that going for the past 12 years (except during COVID). I find that when I meet somebody for a meal, I always leave the table having learned something new.
CH: What was it like serving as Chair of the Chamber of Commerce for Greater Philadelphia that has not been occupied by a woman in nearly two decades?
SJ: It was the honor of a lifetime, and I felt a special responsibility as the first woman in two decades to do a great job.
CH: What advice do you have for young professionals and those just starting out in their careers?
SJ: Three things – first, think about what you are passionate about. Second, think about what you're uniquely good at. And third, think globally. Think beyond the walls of what you want to do and then go for it.
Topic
Emerging International Journalists Program
Global Conversations