Exploring Philly Nature Book Review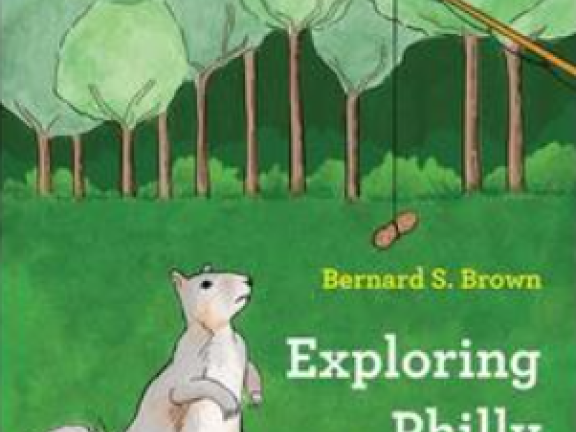 By Chloe Hunt
Bernard S. Brown's "Exploring Philly Nature," illustrated by Samantha Wittchen, provides an eye-opening account of Philadelphia's secret urban side. Brown shares the nooks for nature-spotting and discusses how Philly residents are connected to the natural world in each corner of the City.
Brown, a nature writer for Grid Magazine, is an environmental activist on different platforms, such as his podcast, the Urban Wildlife Podcast. He is also the cofounder of the educational website, Philly Nature.
Through colorful pages and a seasons-based narrative, Brown makes learning about the City's nature engaging and accessible for all ages. Brown makes the reader think about what his or her typical day looks like. He poses questions to his reader, such as what they notice on a bike ride around the City or whether the reader takes a second to stop and smell the roses (literally) at his or her local park.
By addressing the reader specifically, Brown asks his audience to think about what happens when we stop moving. According to Brown, the world slows down, and this provides an opportunity to explore and observe.
Brown does not just inform– he offers activities. In activity sections throughout the book, Brown provides an overview of the activity, important information before starting, locations to participate, and how to include children. For example, in the "Summer" section, Brown asks his readers to go on a "mushroom hunt," and he includes all of the necessary information to get started.
In the "Winter" section of this book, Brown provides nearly 15 different activities with suggestions, photos, illustrations and personal anecdotes that make the reader feel he or she can explore too. Brown parallels this structure through other seasons, sharing personal stories, special events in Philly, and turning the mundane into the exciting.
For example, Brown turns his reader into a detective, telling his audience how they can observe some of the most beautiful and intimate acts of nature just by standing outside and staring at the sky.
In "Exploring Philly Nature," Brown completely redefines how city-dwellers should explore everyday life. A sidewalk is an opportunity to see fungi, and trees are perfect sighting spots for nocturnal animals. Brown reignites the inner explorer in his readers and makes inquisitive Philly residents more curious about how to connect with such a vast, diverse landscape.
Brown ends his book with a call to his readers: Take Action. Brown urges those who reside in Philly to think about small actions they can take. Brown provides little tips, such as keeping cats inside, making sure birds can see glass, and embracing bugs in public spaces.
Brown closes his book with important advice to people who have not gotten to explore Philly's wild side: "Exploring nature is for everyone and that more people can explore nature if we recognize that we can explore nature everywhere."
To other nature writings by Brown, check out his column at Grid Magazine here.
Topic
Emerging International Journalists Program
Environment