City Announces Departure of Sustainability Director Christine Knapp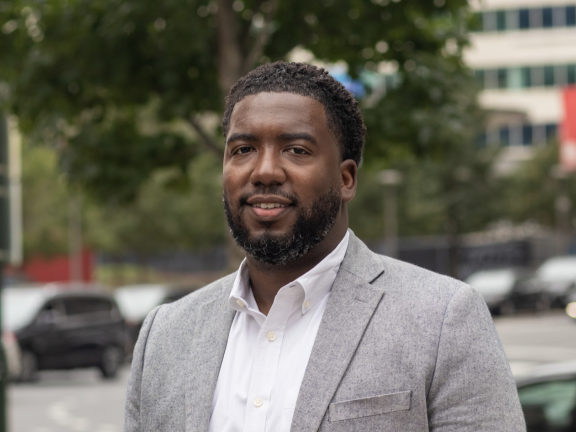 PHILADELPHIA — Mayor Jim Kenney today announced that Philadelphia's Director of the Office of Sustainability Christine Knapp will leave City government at the end of August. Knapp has served as Director since January 2016, leading the City's sustainability and climate action work. She previously served as the Deputy Chief of Staff for the Philadelphia Water Department beginning in September 2012.
"Christine has been an extraordinary leader in the City's fight against climate change. Under her direction, Philadelphia has taken on a variety of new policies and programs aimed at creating a healthy, livable city now and in the future," said Mayor Jim Kenney. "I am thankful for her persistence and passion in pushing this critical work forward."
Knapp led the creation and implementation of Greenworks, the City's comprehensive sustainability framework, as well as the City's first Climate Action Playbook. Under her leadership, the Office of Sustainability has expanded to take on roles in addressing climate impacts like heat and flooding, environmental justice, waste reduction, municipal energy management, food justice, and more. Christine managed the City's participation in the Bloomberg American Cities Climate Challenge to reduce carbon emissions from the buildings and transportation sectors through actions such as the Building Energy Performance Program, the Municipal Clean Fleet plan, and the PGW Business Diversification plan.
"It has been an honor to serve as the Director of Sustainability for Philadelphia. I'm incredibly proud of our team's accomplishments and that we've become nationally recognized as leaders in the climate fight. The urgency of the climate crisis requires continued and increasingly ambitious action, and I know the City is well-positioned to meet that challenge" said Christine Knapp.
The Mayor appointed Saleem Chapman to serve as the next Director of the Office of Sustainability. Chapman has served as the Deputy Director of the Office of Sustainability over the last three years and in 2021 was also appointed as the City's first Chief Resilience Officer. During this period, he led the development of the City's first Environmental Justice Advisory Commission and furthered actions to strengthen climate risk considerations in planning and capital investment processes. Prior to his tenure with the City, Chapman amassed an array of experience in urban policy analysis, advancing environmental justice, and sustainable economic development through a decade of experience in multiple roles within the sustainability field.
"I'm incredibly humbled by Mayor Kenney entrusting me to carry forward and build on the Office of Sustainability's immense accomplishments under Christine's direction," said Saleem Chapman. "With the impacts of the climate crisis becoming more visible in our communities every day, I take seriously the reality that we cannot afford to lose any momentum. I'm dedicated to continuing what has become the hallmark of this office: building partnerships to deliver transformative solutions to issues at the core of environmental injustice and climate change."
---
Article credit: City of Philadelphia