Location
Global Philadelphia Association
Two Logan Square
100-120 N 18th Street, Suite 530
Philadelphia, PA 19103
United States
Gigi McGraw
Community Heritage Coordinator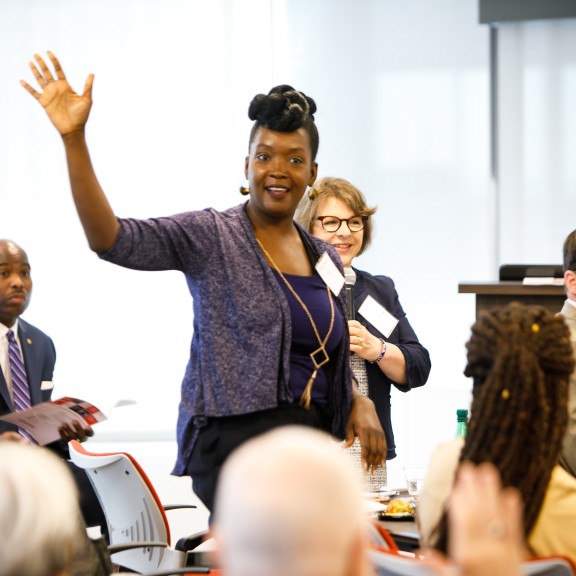 Gigi's professional background has been in community engagement, intergenerational literacy and social services. She defines herself as a performance artist and writer who uses social practice to create books, plays, projects, transitory exhibits and site-specific events that are designed to encourage open discussion around themes and topics that affect us in our lives.
She has self-published the book, G-Ma: Stories and Testimony of African-American Grand Mothers, and is currently working on the book, Legacy, which shares the stories and sage advice from an eclectic group of creative and influential figures.
Gigi received her bachelor of arts in English from Lincoln University, the oldest historically black college/university (HBCU) in the nation, and her master of arts in theatre from Villanova University.
Gigi enjoys travelling and meeting people from various backgrounds and has a special interest in marginalized groups and communities of color. She feels that everyone has a story to tell and believes that art and culture is a wonderful way to help individuals connect and engage. Her motto is that learning should be creative and fun!