Airea D. Matthews and Sham-e-Ali Nayeem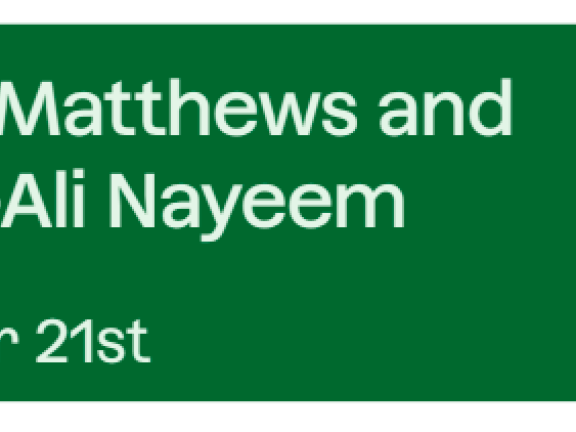 Airea D. Matthews' first collection of poems is the critically acclaimed Simulacra, which received the prestigious 2016 Yale Series of Younger Poets Award. Matthews has served as Philadelphia poet laureate since 2022.
​Author of the poetry collection, City of Pearls (UpSet Press 2019), Sham-e-Ali Nayeem is an Indian Muslim American poet, artist, and public interest lawyer of Hyderabadi descent.​
Both poets will read from their work.